Spécialiste des services hypothécaires - Mortgage Servicing Specialist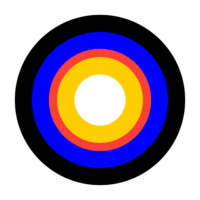 nesto
Canada
Posted on Monday, April 10, 2023
English description follow
*Ce poste peut être occupé à distance depuis n'importe où au Canada*
Notre mission est d'offrir une expérience de financement immobilier positive, et transparente, simplifiée du début à la fin.
Grâce à notre technologie, nous pouvons examinons rapidement l'ensemble du marché pour trouver l'hypothèque la plus abordable, et nos experts sans commission sont toujours disponibles pour fournir un soutien impartial tout au long du processus.
Nous sommes une équipe composée d'experts en technologie, de spécialistes hypothécaires qualifiés et attentionnés et d'une équipe de marketing diversifiée de premier ordre qui travaillent tous vers un objectif commun; incarner le changement de l'industrie hypothécaire. Nous sommes très collaboratifs et chanceux d'avoir une équipe multidisciplinaire qui apporte une variété de perspectives!
Chez nesto, nous sommes fiers de
Nos clients apprécient notre expérience positive, transparente et simplifiée en matière de financement hypothécaire. Nos avis 4,4 étoiles sur Google parlent d'eux-mêmes !
Nous avons remporté le prix CLA du prêteur hypothécaire de l'année 2023, qui reconnaît notre excellence en matière de services de prêt.
Nous sommes désormais une organisation certifiée B Corp, soulignant notre engagement à avoir un impact positif sur notre société et notre planète.
Notre équipe hautement qualifiée, diversifiée et collaborative, qui rend tout possible !
Notre plateforme Mortage Cloud qui offre aux institutions financières un accès complet à la technologie exclusive de nesto, améliorant ainsi l'expérience du client, du début à la fin.
À propos
Nous recherchons un(e) spécialiste du service des prêts hypothécaires pour rejoindre notre département de service en pleine expansion. Notre département de gestion s'occupe de toutes les étapes du cycle de vie d'un prêt hypothécaire, de l'enregistrement des nouveaux prêts jusqu'au remboursement du prêt!
Afin de façonner la croissance rapide de nesto, nous recherchons une personne ayant d'excellentes compétences en communication et en service à la clientèle, peu importe son identité de genre. Vous jouerez un rôle clé dans le succès de notre organisation en offrant un soutien aux clients via différents canaux, notamment des appels téléphoniques entrants et sortants ainsi que des courriels. Ce poste offre de nombreuses opportunités de croissance au sein de notre entreprise en pleine expansion.
Ce que vous ferez
Assurer des interactions exceptionnelles avec les clients en français et en anglais en répondant avec précision et efficacité aux demandes des clients reçues par téléphone, courrier électronique et portail.
Assister les clients tout au long du cycle de vie post-financement de leurs produits hypothécaires en leur fournissant une assistance de premier ordre, des informations pédagogiques et un service à la clientèle efficace, en maintenant une connaissance approfondie du cycle de vie des prêts hypothécaires et du secteur, ainsi que des produits, des politiques et des procédures de nesto.
Effectuer diverses tâches telles que la modification des informations client, les demandes de remboursement anticipé, les changements de paiement et de fréquence, le traitement des transactions HELOC, l'administration des taxes foncières, la documentation des assurances habitation et le support du portail client en ligne.
Résoudre les préoccupations et les plaintes des clients dès le premier point de contact lorsque cela est possible, en enquêtant de manière efficace et en répondant en temps opportun.
Contribuer à définir un tout nouveau parcours client adapté à la technologie et à la satisfaction client en recommandant et en poursuivant des améliorations du système ainsi que des améliorations des politiques et procédures.
Collaborer avec les équipes et les partenaires de nesto.
Participer à divers projets et tests, selon les besoins.
Qui nous recherchons
Au moins un an d'expérience dans le domaine des services hypothécaires
Expérience dans le service à la clientèle et/ou les centres d'appels dans le domaine de services financiers,
Excellentes compétences en communication verbale et écrite en anglais et en français (bilinguisme obligatoire)
Compétences avérées en résolution de problèmes, en écoute attentive et en résolution de conflits lorsqu'ils surviennent
Organisé(e), méticuleux(se), pensée structurée, capacité à s'épanouir dans un environnement en évolution
Capacité à travailler dans un environnement rapide, à effectuer plusieurs tâches à la fois et à établir des priorités grâce à d'excellentes compétences en gestion du temps
Capacité à gérer plusieurs priorités concurrentes, approche proactive du travail
Sens aigu de l'adaptabilité en ce qui concerne les changements de processus et volonté d'améliorer notre façon de travailler
À l'aise avec la technologie, avec la capacité d'apprendre de nouvelles plateformes
Fortes compétences analytiques
Fort désir de répondre en priorité aux intérêts des clients et d'aider les gens
Connaissance pratique de l'industrie hypothécaire (un atout)
Nous vous offrons
Contribuez directement à façonner l'expérience qui modernisera le secteur hypothécaire canadien
De multiples opportunités de croissance au sein de l'entreprise
Une rémunération compétitive
Nous offrons des options d'achat d'actions à tous nos employés
Une politique de congés généreuse incluant 4 semaines de vacances
Plan d'avantages sociaux de premier ordre entièrement payé par nesto, comprenant un plan d'assurance complet et un accès illimité à Dialogue, service de télé-médecine pour vous et votre famille dès le jour 1
Accès confidentiel 24h sur 24h à Lifeworks, notre programme d'assistance aux employés, qui propose une large gamme de services professionnels, incluant des services légaux et un soutien en santé mentale
Un budget santé et bien-être annuel
Un programme de travail international accessible
Possibilité de travailler de la maison à 100 % (au Canada) ou depuis nos magnifiques bureaux au centre-ville de Montréal (métro Peel). Nos bureaux sont ouverts aux chiens!
Diversité et inclusion
Chez nesto, nous croyons que la créativité et la collaboration sont le résultat d'une équipe diversifiée. Nous sommes engagés à favoriser une culture de la diversité, de l'équité, de l'inclusion et de l'appartenance, et nous encourageons fortement les femmes, les personnes de couleur, les membres de la communauté LGBTQIA+ et les personnes en situation de handicap à postuler. Nous nous engageons à créer un environnement de travail inclusif et accueillant pour tous.
*This position can be executed remotely from anywhere in Canada.*
Our mission is to provide a positive, empowering, and transparent property financing experience that is simple from start to finish.
Using our technology, we can quickly scan the entire market to find the most affordable mortgage and our commission-free experts are always available to provide unbiased support throughout the process. Our team consists of skilled technology experts, caring mortgage specialists, and a diverse marketing team, all working together to lead change in the mortgage industry. We're very collaborative and lucky to have a multidisciplinary team that brings a variety of perspectives!
At nesto, we're proud of
Our clients love our positive, empowering, and transparent mortgage financing experience. Our 4.4-star Google reviews talk by themselves!
We won the 2023 CLA Lender of the Year award, recognizing our excellence in lending services.
We are now a B Corp certified organization, highlighting our dedication to making a positive impact on our society and our planet.
Our highly skilled, diverse, and collaborative team, makes everything possible!
Our Mortgage Cloud platform that gives financial institutions full access to nesto's proprietary technology, powering a better client experience, from start to finish.
About
We are looking for a Mortgage Servicing Specialist to join our growing Servicing department. Our servicing department looks after every part of the mortgage life cycle from onboarding newly funded loans up until the loan is paid out!
In order to shape the fast growth of nesto, we are looking for someone with excellent communication and customer service skills, regardless of their gender identity. You'll play a key role in the success of our organization by offering customers support through various channels, including inbound and outbound phone calls and emails. This role offers lots of growth opportunities within our high-scaling company.
What you'll be doing
Ensuring outstanding interactions in French and English with customers by fulfilling customer requests received by phone, email and portal accurately and efficiently
Making outbound customer contact as required to ensure a robust and satisfying customer experience
Assisting customers through the post-funding lifecycle of their mortgage products by providing best-in-class support, educational information, and efficient customer service by maintaining an in-depth knowledge of the mortgage lifecycle and industry, as well as nesto products, policies and procedures
Completing various tasks such as customer information amendments, prepayment requests, payment and frequency changes, process HELOC transactions, property tax administration, property insurance documentation and online customer portal support.
Resolve customer concerns and complaints at the first point of contact when possible through effectively investigating and responding in a timely manner.
Help define a completely new customer journey tailored to technology and customer satisfaction by recommending and pursuing system enhancements and policy and procedure improvements.
Collaborate with nesto teams and partners
Participate in various projects and testing as required
Who we're looking for
Strong English & French verbal and written communication skills are required
Flexibility and availability to work shifts as assigned according to operational requirements (our department hours of operation are currently 9AM-8PM EST Monday to Friday)
At least 1 year experience working with mortgages
Experience working in a call center or customer service role in a Financial Institution
Strong desire to fulfill clients' interest first and ultimately help people
Demonstrated problem solving skills, professionalism, strong listening skills and the ability to resolve conflicts when they arise
Organized, meticulous, sound thinker, ability to thrive in a changing environment
Proactive approach to work, ability to handle a fast paced work environment, to manage multiple competing priorities and meet role objectives through excellent time management skills
Able to take initiative and work independently to get things done
Keen sense of adaptability in regards to process change and willingness to improve the way we work
Tech-savvy, with the ability to learn new platforms and navigate multiple programs at one time
Strong analytical skills
What we offer
Contribute directly to shaping the experience that will modernize the Canadian mortgage industry
Multiple growth opportunities within the company
Competitive compensation
We offer stock options to all of our employees
A generous time-off policy including 4 weeks vacation per year
Premium benefits plan fully paid by nesto, including a top-class insurance plan and unlimited access to Dialogue, our telemedicine service, for you and your family from day 1
24/7 confidential access to our Employee Assistance Program through Lifeworks, which offers a wide range of professional services, including counseling and mental health support, among other aspects of well-being
An annual health budget
An accessible international work program
Possibility to work 100% from home (from Canada) or from beautiful offices in downtown Montreal (Peel Station). Our spaces are dog friendly!
Diversity & Inclusion
At nesto, we believe that creativity and collaboration are the result of a diverse team. We are committed to fostering a culture of diversity, equity, inclusion, and belonging, and we strongly encourage women, people of colour, LGBTQIA+ individuals, and individuals with disabilities to apply. We are committed to creating a workplace that is inclusive and welcoming to all.