Spécialiste en rétention hypothécaire - Mortgage Retention Specialist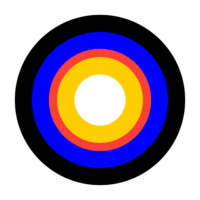 Nesto
Canada
Posted on Monday, April 10, 2023
English description follows
Notre mission est d'offrir une expérience de financement immobilier positive, et transparente, simplifiée du début à la fin.
Notre équipe se compose d'experts en technologie qualifiés, de spécialistes en prêts hypothécaires attentionnés et d'une équipe de marketing diversifiée, travaillant tous ensemble pour mener le changement dans l'industrie hypothécaire. Nous sommes très collaboratifs et chanceux d'avoir une équipe multidisciplinaire qui apporte une variété de perspectives!
Chez nesto, nous sommes fiers de
Nos clients apprécient notre expérience positive, transparente et simplifiée en matière de financement hypothécaire. Nos avis 4,4 étoiles sur Google parlent d'eux-mêmes !
Nous avons remporté le prix CLA du prêteur hypothécaire de l'année 2023, qui reconnaît notre excellence en matière de services de prêt
Nous sommes désormais une organisation certifiée B Corp, soulignant notre engagement à avoir un impact positif sur notre société et notre planète
Notre équipe hautement qualifiée, diversifiée et collaborative, qui rend tout possible!
Notre plateforme Mortage Cloud qui offre aux institutions financières un accès complet à la technologie exclusive de nesto, améliorant ainsi l'expérience du client, du début à la fin
Ce que vous ferez
Fournir un service client exceptionnel pendant le processus de rétention
Répondre aux appels entrants des clients qui s'informent sur les renouvellements anticipés, les prêts arrivant à échéance et les demandes de remboursement
Assurer la rétention des comptes de prêts qui sont remboursés en raison d'un changement ou d'une vente de propriété
Négocier les renouvellements en fonction des taux de renouvellement prédéterminés et offrir aux clients le meilleur produit
Analyser les besoins des clients, fournir des options de renouvellement, y compris la vente croisée et les recommandations pour les refinancements internes
S'assurer que la documentation de renouvellement est correcte et que toutes les exigences de conformité sont respectées et garantir un délai de réponse de 24 heures pour les demandes par courrier électronique et un délai de réponse de 2 heures pour tous les messages téléphoniques
Respecter les exigences réglementaires et de conformité, y compris les exigences de déclaration de lutte contre le blanchiment d'argent et de financement du terrorisme
Collaborer avec les conseillers hypothécaires pour résoudre les problèmes complexes des clients et fournir des conseils sur les demandes liées au portefeuille, aux changements de conventions, aux conversions et aux hypothèses
Collaborer avec difféntes équipes d'experts au sein de la compagnie
Qui nous recherchons
Avoir au minimum 2 ans d'expérience dans un rôle de rétention ou en service hypothecaire dans l'industrie des prêts hypothécaires, des services financiers ou bancaires
Excellentes compétences en communication écrite et verbale en français et en anglais
De solides compétences en négociation et en vente
Souci du détail et forte concentration sur l'exactitude
De solides capacités d'analyse, de prise de décision et de résolution de problèmes
Motivé(e) avec la capacité de travailler de manière indépendante et en équipe
Confortable avec l'utilisation de plusieurs plateformes système simultanément
Connaissance pratique de Google Workspace
Orienté(e) résultats
Une solide compréhension de la distribution et de la gestion de prêts hypothécaires (un atout)
Nous vous offrons
Contribuez directement à façonner l'expérience qui modernise le secteur hypothécaire canadien
Évoluez grâce aux multiples opportunités de croissance au sein de l'entreprise
Profitez du programme hypothécaire de nesto qui offre à nos employé(e)s des taux exclusifs et préférentiels
Bénéficiez d'une politique généreuse en matière de congés, incluant 4 semaines de vacances par année
Disposez d'un plan d'avantages sociaux de premier ordre entièrement payé par nesto, comprenant un plan d'assurance complet et un accès illimité à un service de télé-médecine et de santé mentale pour vous et votre famille dès le jour 1
Accèdez à un budget annuel consacré à la santé et au bien-être
Voyagez en travaillant est possible grâce à notre programme de travail international temporaire
Saisissez la possibilité de travailler dans un mode hybride. Nous avons de magnifiques bureaux situés au centre-ville de Montréal (métro Peel) et nos espaces sont ouverts aux chiens!
Diversité et inclusion
Chez nesto, nous croyons que la créativité et la collaboration sont le résultat d'une équipe diversifiée. Nous sommes engagés à favoriser une culture de la diversité, de l'équité, de l'inclusion et de l'appartenance, et nous encourageons fortement les femmes, les personnes de couleur, les membres de la communauté LGBTQIA+ et les personnes en situation de handicap à postuler. Nous nous engageons à créer un environnement de travail inclusif et accueillant pour tous.
Our mission is to provide a positive, empowering, and transparent property financing experience that is simple from start to finish. Using our technology, we can quickly scan the entire market to find the most affordable mortgage, and our commission-free experts are always available to provide unbiased support throughout the process.
Our team consists of skilled technology experts, caring mortgage specialists, and a diverse marketing team, all working together to lead change in the mortgage industry. We are very collaborative and fortunate to have a multidisciplinary team that brings a variety of perspectives!
At nesto, we're proud of
Our clients love our positive, empowering, and transparent mortgage financing experience. Our 4.4-star Google reviews talk by themselves!
We won the 2023 CLA Lender of the Year award, recognizing our excellence in lending services
We are now a B Corp certified organization, highlighting our dedication to making a positive impact on our society and our planet
Our highly skilled, diverse, and collaborative team, makes everything possible!
Our Mortgage Cloud platform that gives financial institutions full access to nesto's proprietary technology, powering a better client experience, from start to finish
About
The Mortgage Retention Specialist will be responsible for managing a portfolio of loans with the ultimate goal of retaining the mortgage. To be successful as a Mortgage Retention Specialist, one must have a deep understanding of mortgage products with the ability to manage multiple customer relationships and priorities simultaneously. You'll also collaborate with other industry professionals, such as loan officers, underwriters, and financial advisors, to ensure that customers receive comprehensive support throughout the retention process. This role offers lots of growth opportunities within our high scaling company.
What you'll be doing
Handle incoming calls from clients inquiring about early renewals, maturing loans, payout requests
Retention of loan account which are paying out due to a switch or sale of property
Negotiate renewals with based on predetermined renewal rates, offer clients best product
Analyze clients needs, provides renewal options, including cross selling and referrals for internal refinances
Ensure proper renewal documentation and all compliance requirements are met and ensure 24-hour turnaround time is met on email requests and 2-hour turnaround time on all phone messages
Collaborate with teams within the Servicing department and other business units within nesto
Escalate complex or unresolved client retention issues to manager as required
Adhere to regulatory and compliance requirements including AML and Terrorist Financial reporting requirement
Provide exceptional customer service during the retention process
Who we're looking for
At least 2 years of experience in a retention or servicing role within the mortgage, financial services or banking industry role within the mortgage, financial services or banking industry
Excellent written and verbal communication skills in both English and French
Strong negotiation and sales skills
Attention to detail and a strong focus on accuracy
Strong analytical, decision-making, and problem-solving abilities
Self-motivation with the ability to work independently and as part of a team
Comfort using multiple system platforms simultaneously Working knowledge of Google Workspace
Results-oriented mindset
A solid understanding of mortgage lending and servicing
What we offer
Contribute directly to shaping the experience that modernizes the Canadian mortgage industry
Take advantage of nesto's employee mortgage program that provides our employees with the best, exclusive, preferred low rates
Benefit from a generous time-off policy including 4 weeks vacation per year
Enjoy a premium benefits plan fully paid by nesto, including a top-class insurance plan and unlimited access to telemedicine and mental health service, for you and your family from day 1
Access to an annual health and wellness budget
Take your work internationally with our temporary international work program
Seize the possibility of working in a hybrid mode. We own beautiful offices in downtown Montreal (Peel Station) and our spaces are dog-friendly!
Diversity & Inclusion
At nesto, we believe that creativity and collaboration are the result of a diverse team. We are committed to fostering a culture of diversity, equity, inclusion, and belonging, and we strongly encourage women, people of colour, LGBTQIA+ individuals, and individuals with disabilities to apply. We are committed to creating a workplace that is inclusive and welcoming to all.