Développeur(euse) DevOps Staff - Staff DevOps Developer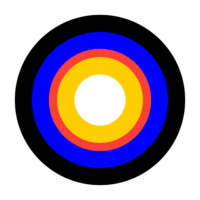 nesto
Software Engineering
Canada
Posted on Monday, April 10, 2023
English description follows
*Ce poste peut être occupé à distance depuis n'importe où au Canada*
Notre mission est d'offrir une expérience de financement immobilier positive, et transparente, simplifiée du début à la fin. Grâce à notre technologie, nous examinons rapidement l'ensemble du marché pour trouver l'hypothèque la plus abordable, et nos experts sans commission sont toujours disponibles pour fournir un soutien impartial tout au long du processus.
En tant que développeur(euse) Staff, vous serez responsable de promouvoir l'excellence technique au sein de notre équipe de développeurs , en travaillant à un rythme de startup. Vous travaillerez en étroite collaboration avec d'autres seniors et des gestionnaires pour identifier des opportunités de développement, concevoir et mettre en œuvre des programmes d'apprentissage, et évaluer les progrès vers nos objectifs techniques.
Vous serez responsable de contribuer à la stratégie technique de l'entreprise et de diriger le développement de projets techniques complexes. Vous serez également en charge de coacher et de mentorer des ingénieurs juniors pour les aider à devenir des contributeurs indépendants et réussis.
Chez nesto, nous sommes fiers de
Nos clients apprécient notre expérience positive, transparente et simplifiée en matière de financement hypothécaire. Nos avis 4,4 étoiles sur Google parlent d'eux-mêmes !
Nous avons remporté le prix CLA du prêteur hypothécaire de l'année 2023, qui reconnaît notre excellence en matière de services de prêt.
Nous sommes désormais une organisation certifiée B Corp, soulignant notre engagement à avoir un impact positif sur notre société et notre planète.
Notre équipe hautement qualifiée, diversifiée et collaborative, qui rend tout possible !
Notre plateforme Mortage Cloud qui offre aux institutions financières un accès complet à la technologie exclusive de nesto, améliorant ainsi l'expérience du client, du début à la fin.
À propos
Nous avons dès le départ créé une plateforme moderne et nativement nuagique, adhérant aux plus hauts standards de l'industrie en termes de processus de développement et d'opérations. Notre front-end est écrit en Typescript avec React et notre back-end en Go, sous forme de microservices encapsulés dans des conteneurs docker, bien découplés grâce à des API REST et des files pub-sub et isolés derrière différents
API gateways
. Le tout est orchestré par Kubernetes et instrumenté grâce à
Datadog
. Nos
pipelines
CI/CD sont automatisés grâce à
Codefresh
et notre infrastructure est gérée via
Pulumi
(de manière similaire à Terraform).
Nous faisons tout pour mettre en œuvre les meilleures pratiques DevOps émergentes, telles que
GitOps
, Continuous Integration, Continuous Delivery et Infrastructure as Code. Selon notre vision, l'effort DevOps doit transcender la simple automatisation des processus de développement et d'opération; il doit rayonner dans l'entièreté de l'entreprise, bénéficier aux intervenants à tous les niveaux et leur permettre de contribuer activement au succès global de l'organisation.
Nous sommes à la recherche d'un(e) Développeur(euse) DevOps Staff passionné.e pour rejoindre notre équipe DevOps dédiée et amener notre plateforme de développement interne (IDP) au prochain niveau afin de nous permettre de poursuivre notre croissance accélérée de manière fiable et fluide. Nous sommes ouverts(es) à différents niveaux de séniorité et nous sommes fiers(ères) d'avoir une échelle transparente où votre progression de carrière au sein de l'entreprise est claire et tangible, en fonction de vos aspirations.
Ce que vous ferez
Travailler en étroite collaboration avec tous les intervenants de notre
value stream
afin de comprendre et de constamment améliorer les processus et outils;
Développer notre plateforme de développement interne (
IDP
) sous forme de microservices et d'outils CLI (Go, bash), incluant un
dashboard
centralisé offrant à tous les intervenants une visibilité maximale sur le développement et les opérations, ainsi que des interactions contextuelles selon leur rôle (
Datadog
,
Backstage
);
Faire évoluer l'automatisation de notre infrastructure (
Pulumi
, Typescript);
Entretenir, améliorer et optimiser les
pipelines
CI/CD (
Codefresh
, bash, Docker);
Monitorer et assurer le bon fonctionnement de la plateforme, en collaboration avec toute l'équipe;
Demeurer en constant état d'ouverture, de recherche et d'apprentissage des meilleures pratiques et technologies;
Faire rayonner les principes et la culture DevOps à travers toute l'entreprise, supporter, coacher, sensibiliser, éduquer.
Qui nous recherchons
Une expérience de 5 ans + en développement web (idéalement en GoLang, TypeScript/JS)
Une expérience de 5 ans + dans un environnement cloud (idéalement GCP)
Vous êtes familier(e) avec CI/CD, Kubernetes, Docker, Helm, Infrastructure as Code (Terraform/Pulumi), networking
Vous reconnaissez l'importance des pratiques de sécurité (AppSec, vulnerability scanning, intrusion detection, etc.)
Vous avez développé et livré des outils et des solutions d'automatisation robustes et efficaces
Vous êtes autonome et aimez collaborer avec des personnes ayant des compétences et expériences variées
Vous avez le souci du détail, tout en adoptant une pensée systémique à long terme
Vous êtes familier(e) avec l'architecture, le développement, l'infrastructure et l'opération d'applications modernes
Nous vous offrons
Contribuez directement à façonner l'expérience qui modernisera le secteur hypothécaire canadien
De multiples opportunités de croissance au sein de l'entreprise
Une rémunération compétitive
Nous offrons des options d'achat d'actions à tous nos employés
Une politique de congés généreuse incluant 4 semaines de vacances
Plan d'avantages sociaux de premier ordre entièrement payé par nesto, comprenant un plan d'assurance complet et un accès illimité à Dialogue, service de télé-médecine pour vous et votre famille dès le jour 1
Accès confidentiel 24h sur 24h à Lifeworks, notre programme d'assistance aux employés, qui propose une large gamme de services professionnels, incluant des services légaux et un soutien en santé mentale
Un budget santé et bien-être annuel
Un programme de travail international accessible
Possibilité de travailler de la maison à 100 % (au Canada) ou depuis nos magnifiques bureaux au centre-ville de Montréal (métro Peel). Nos bureaux sont ouverts aux chiens!
Diversité et inclusion
Chez nesto, nous croyons que la créativité et la collaboration sont le résultat d'une équipe diversifiée. Nous sommes engagés à favoriser une culture de la diversité, de l'équité, de l'inclusion et de l'appartenance, et nous encourageons fortement les femmes, les personnes de couleur, les membres de la communauté LGBTQIA+ et les personnes en situation de handicap à postuler. Nous nous engageons à créer un environnement de travail inclusif et accueillant pour tous.
*This position can be executed remotely from anywhere in Canada.*
Our mission is to provide a positive, empowering, and transparent property financing experience that is simple from start to finish. Using our technology, we can quickly scan the entire market to find the most affordable mortgage, and our commission-free experts are always available to provide unbiased support throughout the process. Our team consists of skilled technology experts, caring mortgage specialists, and a diverse marketing team, all working together to lead change in the mortgage industry.
We are very collaborative and fortunate to have a multidisciplinary team that brings a variety of perspectives.
As a Staff Developer, you will be responsible for driving technical excellence within our engineering team at a startup pace. You will work closely with other senior engineers and leaders to identify development opportunities, design and implement learning programs, and assess progress toward our technical goals.
You will be responsible for contributing to the technical strategy of the company and leading the development of complex technical projects. You will be responsible for coaching and mentoring more junior engineers to help them grow into successful, independent contributors.
At nesto, we're proud of
Our clients love our positive, empowering, and transparent mortgage financing experience. Our 4.4-star Google reviews talk by themselves!
We won the 2023 CLA Lender of the Year award, recognizing our excellence in lending services.
We are now a B Corp certified organization, highlighting our dedication to making a positive impact on our society and our planet.
Our highly skilled, diverse, and collaborative team, makes everything possible!
Our Mortgage Cloud platform that gives financial institutions full access to nesto's proprietary technology, powering a better client experience, from start to finish.
About
Since the beginning, we've been committed to creating a modern and cloud-native tech platform (based on Google Cloud) that adheres to the industry's highest development and operation standards. Our front-end is written in Typescript with React and our back-end in Go, which consists of loosely coupled docker-containerized microservices that are well decoupled via RESTful APIs and pub-sub queues, and isolated behind different API gateways. These containers are orchestrated using Kubernetes, instrumented with Datadog and monitored for security via Lacework. Our CI/CD pipelines are automated using Google Cloud Build and Codefresh, and our infrastructure is managed using Pulumi (similar to Terraform, but using a rich and extensible programming language and API, in our case TypeScript).
We strive to implement the best emerging DevOps practices, such as GitOps, Internal Developer Platforms, and Infrastructure as Code. We believe that DevOps goes beyond the mere automation of pipelines; it should encompass all areas of the business, empowering its actors and stakeholders to actively contribute to the organization's overall success.
We are looking for a passionate Staff DevOps Developer who shares our core principles and wishes to join our dedicated DevOps team. This person must have technical and interpersonal skills to help us take our Internal Developer Platform to the next level, thus enabling rapid business growth and sustainable scalability. We're open to different levels of seniority, and we're proud to have a transparent career ladder where your progression within the company is clear and tangible, based on your aspirations.
What you'll be doing
Working closely with different internal actors of our
value stream
to understand their respective tools and processes, in order to define, develop, and deliver efficient solutions adapted to their needs;
Shaping and building our Internal Development Platform (
IDP
) in the form of Go CLIs and microservices, including a centralized dashboard maximizing the visibility of all actors over development and operations and allowing them to intervene contextually depending on their role (
Datadog
);
Enhancing our infrastructure automation (
Pulumi
, Typescript);
Maintaining and optimizing our CI/CD pipelines (Google Cloud Build,
Codefresh
, bash, Docker);
Remediating security issues raised by tools and advisors (
Lacework
);
Monitoring our platform, alongside all fellow engineers;
Remaining open-minded and on the lookout for new practices and technologies;
Acting as an ambassador to radiate DevOps principles and culture throughout the company, supporting, coaching, and raising awareness.
Who we're looking for
You have 5+ years of development experience, ideally with GoLang, TypeScript/JS.
You have 5+ years of experience in cloud infrastructure with any of the top cloud providers, ideally GCP.
You're familiar with CI/CD, Kubernetes, Docker, Helm, Infrastructure as Code (Terraform/Pulumi), and networking.
Ideally, you have knowledge or interest in security best practices such as vulnerability scanning, intrusion detection, etc.
You like the idea of working for a small but growing startup with a team of amazing engineers.
You thrive on being part of a team and collaborating with people from diverse backgrounds.
You enjoy both the big picture and the small details, and have a deliberate, long-term approach to system thinking.
You have a passion for continuous learning and enjoy sharing knowledge with others.
What we offer
Contribute directly to shaping the experience that will modernize the Canadian mortgage industry
Multiple growth opportunities within the company
Competitive compensation
We offer stock options to all of our employees
A generous time-off policy including 4 weeks vacation per year
Premium benefits plan fully paid by nesto, including a top-class insurance plan and unlimited access to Dialogue, our telemedicine service, for you and your family from day 1
24/7 confidential access to our Employee Assistance Program through Lifeworks, which offers a wide range of professional services, including counseling and mental health support, among other aspects of well-being
An annual health budget
An accessible international work program
Possibility to work 100% from home (from Canada) or from beautiful offices in downtown Montreal (Peel Station). Our spaces are dog friendly!
Diversity & Inclusion
At nesto, we believe that creativity and collaboration are the result of a diverse team. We are committed to fostering a culture of diversity, equity, inclusion, and belonging, and we strongly encourage women, people of color, LGBTQIA+ individuals, and individuals with disabilities to apply. We are committed to creating a workplace that is inclusive and welcoming to all.