Développeur(euse) de données - Data Developer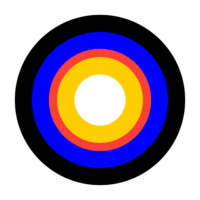 nesto
Software Engineering
Canada
Posted on Monday, April 10, 2023
English description follows
*Ce poste peut être occupé à distance depuis n'importe où au Canada*
Notre mission est d'offrir une expérience de financement immobilier positive, et transparente, simplifiée du début à la fin. Grâce à notre technologie, nous examinons rapidement l'ensemble du marché pour trouver l'hypothèque la plus abordable, et nos experts sans commission sont toujours disponibles pour fournir un soutien impartial tout au long du processus. Notre équipe se compose d'experts en technologie qualifiés, de spécialistes en prêts hypothécaires attentionnés et d'une équipe de marketing diversifiée, travaillant tous ensemble pour mener le changement dans l'industrie hypothécaire.
À propos
En tant que développeur(se) de données, vous serez responsable de la création de pipelines d'infrastructure en tant que code, de l'automatisation du traitement de fichiers, du développement de solutions ETL et de la création de rapports et d'analyses pour soutenir les départements des opérations, du marketing, des ventes et des sciences des données. Vous fournirez des recommandations pour améliorer les processus et utiliserez votre expertise pour vous assurer que les structures de stockage de données sont bien organisées et faciles à utiliser, et que les tableaux de bord répondent aux besoins de tous.
Ce que vous ferez
Vous jouerez un rôle clé dans la création de pipelines IaC et de solutions ETL
La création de requêtes SQL complexes dans BigQuery
La création de rapports et d'analyses pour soutenir les opérations, le marketing, les ventes et les sciences des données.
Qui nous recherchons
Diplôme universitaire en génie logiciel, informatique ou dans tout autre domaine technique (
B.Sc
. ou
M.Sc
.)
Minimum de 5 ans d'expérience en tant que développeur(euse) de données
Solide maîtrise de Python et SQL, peu importe l'identité de genre
Expérience de travail avec GCP, en particulier BigQuery et Airflow
L'expérience de travail avec Pulumi et Terraform est un atout, peu importe l'identité de genre
Expérience dans le secteur hypothécaire ou financier ou dans le développement de tableaux de bord analytiques est un atout, peu importe l'identité de genre
Passion pour rejoindre une start-up en pleine croissance, peu importe l'identité de genre
Plaisir de travailler en équipe et de collaborer avec des personnes de milieux divers, peu importe leur identité de genre
Motivé(e) et à l'aise pour travailler dans un environnement en évolution rapide avec une incertitude occasionnelle, peu importe l'identité de genre.
Nous vous offrons
Contribuez directement à façonner l'expérience qui modernisera le secteur hypothécaire canadien
De multiples opportunités de croissance au sein de l'entreprise
Une rémunération compétitive
Nous offrons des options d'achat d'actions à tous nos employés
Une politique de congés généreuse incluant 4 semaines de vacances
Plan d'avantages sociaux de premier ordre entièrement payé par nesto, comprenant un plan d'assurance complet et un accès illimité à Dialogue, service de télé-médecine pour vous et votre famille dès le jour 1
Accès confidentiel 24h sur 24h à Lifeworks, notre programme d'assistance aux employés, qui propose une large gamme de services professionnels, incluant des services légaux et un soutien en santé mentale
Un budget santé et bien-être annuel
Un programme de travail international accessible
Possibilité de travailler de la maison à 100 % (au Canada) ou depuis nos magnifiques bureaux au centre-ville de Montréal (métro Peel). Nos bureaux sont ouverts aux chiens!
Diversité et inclusion
Chez nesto, nous croyons que la créativité et la collaboration sont le résultat d'une équipe diversifiée. Nous sommes engagés à favoriser une culture de la diversité, de l'équité, de l'inclusion et de l'appartenance, et nous encourageons fortement les femmes, les personnes de couleur, les membres de la communauté LGBTQIA+ et les personnes en situation de handicap à postuler. Nous nous engageons à créer un environnement de travail inclusif et accueillant pour tous. Ce poste est ouvert à tous les candidats et candidates et peut être occupé à distance depuis n'importe où au Canada.
*This position can be executed remotely from anywhere in Canada.*
Our mission is to provide a positive, empowering, and transparent property financing experience that is simple from start to finish. Using our technology, we can quickly scan the entire market to find the most affordable mortgage, and our commission-free experts are always available to provide unbiased support throughout the process. Our team consists of skilled technology experts, caring mortgage specialists, and a diverse marketing team, all working together to lead change in the mortgage industry.
About
As a Data Developer, you'll be responsible for building infrastructure-as-code pipelines, automating file processing, developing ETL solutions, and creating reporting and analytics to support Operations, Marketing, Sales, and Data Science departments. You'll provide recommendations to improve the process and use your expertise to ensure that data storage structures are well-organized and easy to use and that dashboards meet everyone's needs.
Who were looking for
B.S. or M.S. in Software Engineering, Computer Science, or another technical field
Minimum of 5 years of experience as a Data Developer
Strong Python and SQL skill set
Experience working with GCP specifically BigQuery and Airflow
Experience working with Pulumi and Terraform is a plus
Experience in the mortgage or financial services industry or analytic dashboard development is a plus
Excitement about joining a fast-growing startup
Enjoyment of working in a team and collaborating with people from diverse backgrounds
Self-driven and comfortable working in a fast-paced environment with occasional uncertainty
What we offer
Contribute directly to shaping the experience that will modernize the Canadian mortgage industry
Multiple growth opportunities within the company
Competitive compensation
We offer stock options to all of our employees
A generous time-off policy including 4 weeks vacation per year
Premium benefits plan fully paid by nesto, including a top-class insurance plan and unlimited access to Dialogue, our telemedicine service, for you and your family from day 1
24/7 confidential access to our Employee Assistance Program through Lifeworks, which offers a wide range of professional services, including counseling and mental health support, among other aspects of well-being
An annual health budget
An accessible international work program
Possibility to work 100% from home (from Canada) or from beautiful offices in downtown Montreal (Peel Station). Our spaces are dog friendly!
Diversity & Inclusion
At nesto, we believe that creativity and collaboration are the result of a diverse team. We are committed to fostering a culture of diversity, equity, inclusion, and belonging, and we strongly encourage women, people of color, LGBTQIA+ individuals, and individuals with disabilities to apply. We are committed to creating a workplace that is inclusive and welcoming to all. This is a remote position that can be filled by anyone from anywhere in Canada.