Client Experience Coop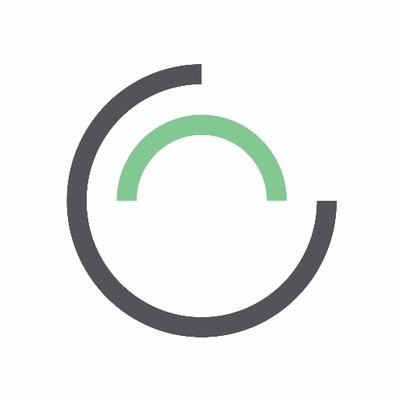 Nest Wealth
Remote · Canada
Posted on Friday, May 26, 2023
We're building our Nest!
Where you'll be: Working remotely, anywhere in Canada (in EST)
Your Role: Customer Experience Coop
Who We Are:
Founded in 2014, Nest Wealth created Canada's first SaaS-based digital wealth management platform to ensure investors have access to sophisticated, personalized and transparent wealth management services. Nest Wealth is Canada's largest independent digital wealth management platform, offering both direct-to-investor and advanced business-to-business solutions.
Finding amazing people is one of the hardest parts of building a successful company. That's why we take our culture and our people seriously. We are a proud recipient of 'Great Place to Work' for the past 3 years, 'Best Workplaces for Inclusion', 'Best Workplaces in Technology', and 'Best Workplaces in Canada' and we've recently been recognized as part of the top 10 scaling startups in Canada by
CIX
.
Before you apply,
get an inside look
into our culture and learn from team members who discuss what we're building, recent problems we've solved, how/why we've made changes to our tech stack and what it's like joining our team!
The Opportunity:
Nest Wealth is seeking a Client Experience Specialist Coop to join the team. This role will provide you with a valuable opportunity to get exposure within an agile and dynamic environment early on in your career. This role is a great fit for someone
This coop opportunity is aligned with someone who is adaptable and has the ability to handle multiple tasks efficiently while maintaining accuracy. You will have the opportunity to provide exceptional support to our clients while educating and providing insightful feedback to continuously elevate our customers' experience. If you are searching for meaningful work, where you can make a direct impact, this could be the exciting next step in your career!
How you will make an impact:
You'll be responsible for accurately inputting data, as well as performing various administrative tasks to support the efficient operation of the overall Client Experience team.
You'll enter and update data into computer systems, databases, or spreadsheets accurately and efficiently, following established procedures and guidelines
You'll provide administrative support to facilitate the smooth functioning of day-to-day operations
Why this role could be a good fit for you:
Problem-solving is in your DNA - you know how to get things done and are collaborative and creative in the ways you do that.
You have fantastic people skills. Every customer matters to you and you are always looking for new ways to delight them and enhance their experience.
Experience with Excel
You are currently enrolled in a coop program at a Canadian college or university
It would be GREAT if you had:
Previous experience with data entry
Exposure to the financial services industry
Working towards a Finance or Business related undergraduate degree
How can you grow:
Potential of joining our team full-time following successful graduation and continual internal mobility opportunities as we scale and as you grow
Gain experience at a hyper-growth start-up offering a variety of opportunities to get exposure early in your career
Learning and development stipend to put towards professional development
Company-wide lunch & learns across the organization to learn more about FinTech
What you can expect with our interview process:
We understand interviewing can be a daunting experience, and we are here to support you every step of the way. Here is a step-by-step guide on what interviewing with us looks like:
1. 30 min "get to know you" interview with our Talent Acquisition Partner & Client Experience Specialist
2. 60 min interview with our Chief Compliance Officer & Client Experience Manager
All interviews are over video via Google Meet.
No candidate will meet every single desired qualification. If your experience looks a little different from what we've identified below and you think you can bring value to the role, we'd love to learn more about you!
In addition to joining a phenomenal team, we offer support for you, professionally and personally:
Flexibility: An engaging remote-first culture in Canada coast-to-coast. Our employees have the latitude to take care of the other parts of their lives and be there for the things that matter to them
Comprehensive Compensation & Benefits: A competitive total compensation package that includes variable bonus, health, and dental benefits, 3 weeks vacation, and 10 days PTO.
Nest Wealth Equity: An employee stock option plan. We believe work means more when you have ownership in what we're building
Learning & Development: Udemy Business license, $1000 L&D stipend to put towards professional development, Lunch & Learn opportunities, continual company-wide workshops
Support for Growing Families: We welcome new additions with a generous parental leave top-up
A Connected team: Our social committee knows how to bring the fun! Team bonding game nights, workouts, wellness workshops, cooking classes, and more.
Social Impact: We partner with Troop to help us make a tangible difference in the lives of our neighbours who need it most. Each month we donate $1000 to a local charity and best of all, we get to see how our support is creating an impact in our community. We also have an Employee-driven Resource Group (NWomen); with two paid volunteer days annually.
The Downside?
We're pretty self aware as a company, and we know there are some areas where we can do better:
Process: The Company is growing fast in all aspects, which is great. We are one of the Top 25 fastest growing private companies in Canada over the last 4 years. The hard part is that we don't have the processes of a big company in place yet. We are counting on our people to help create that process, stand-up better efficiencies, and adjust quickly as we grow.
Challenges ahead: We have pivoted to where we see the best and biggest opportunity as an enterprise & B2B solution. This requires rigour, discipline and planning from the entire team as we address the functionality and features of our platform and like any pivots, there have been a few bumps in the road.
Transition: This is the key to our success and our ability to scale but there will be short-term challenges in making this transition. We are revisiting everything from marketing collateral, pricing, and the go-to-market plan - and calibrating it all to sync up with the strategy. That is a lot to do in a short period of time!
We believe in everyone.
At Nest Wealth, we commit to pursuing deliberate efforts to ensure that our company is a place where differences are welcomed, different perspectives are respectfully heard and where every individual feels a sense of belonging and inclusion. We know that by creating a vibrant climate of inclusiveness, we can more effectively advance our collective capabilities. We welcome and encourage applications from people of all abilities. Accommodations are available on request for candidates taking part in all aspects of the selection process.