Strategist, Product Marketing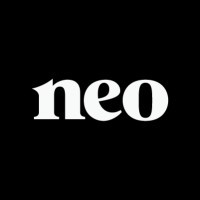 Neo Financial
Marketing & Communications, Product
Canada
Posted on Tuesday, May 16, 2023
Description
At Neo, we're disrupting the future of finance. What matters most to us is challenging the status quo and providing a better financial future for all Canadians. We're working everyday to reinvent the way Canadians spend, save, and grow their money - all together, in one place. We're creating a seamless digital experience, with the modern day features you've come to expect. Our products speak for themselves - the Neo card was voted best cash back card in Canada and the Neo Money account was voted best bank account in Canada.
Backed by world class investors, we've raised $299M and are one of a few Canadian tech companies that have reached 'unicorn' status - valued over $1B. Check out the full story here


The Role:
Neo is looking for an experienced product marketer with strong knowledge of strategic marketing and product development to join our team as our next full-time strategist at our Calgary, AB headquarters. You'll play a pivotal role in providing the customer perspective that will shape what our next products and features should be, along with delivering the marketing architecture (naming, positioning, value propositions and key messaging) to support it. This is a role that cuts across the organization and adds value to teams across business, product, marketing and design.
What you'll be doing along with other members of the PM team:

Be accountable for how Neo's products are presented and positioned across marketing channels (product-channel fit); working with responsible channel owners to define target audiences, provide copy, visual asset, and compliance direction
Own product naming, positioning, and value propositions (product-market fit); identifying the product's competitive market edge and associated consumer needs/problems it solves
Have responsibility for organic web and social channels; maintaining current and best-in-class representation of our products, manage updates to design and architecture, craft web copy, and coordinate organic social post creation
Consult with product teams and leadership on strategic decisions for product frameworks helping to ensure product-market fit at an early stage; For example, how the product will work, core architecture, MVP functionality vs future development phases, etc
Consult with product designers on how new products and features are presented in app; provide strategic direction and feedback on flows, wireframes, copy and design as required
Own and maintain core product marketing guidelines and channel plan that provide foundational understanding of our products and how we are going to market
Inform the product roadmap through primary research to understand customer value and to provide recommendations on prioritization
Who we are looking for:
5+ years of related product marketing experience within a high growth environment,
A degree in marketing, business, or a related field
Proven experience in creatively positioning and marketing products in a highly competitive and regulated environment
Experience collaborating with product development teams
Results-oriented and data-driven with demonstrated experience influencing product roadmap decisions
Strong facilitator with the ability to lead conversations with multiple stakeholders and bring different perspectives together
Ability to provide input & direction as a product is being built
Has strong copywriting capabilities to translate strategy into messaging
Has an appreciation for good UX and understands its foundations
Comfortable with conceptually mapping out user flows & providing feedback on wireframes
Has a passion for our customers and are looking to be the expert on how we can build meaningful products for them
Adaptable to new and fast-changing environments with a proven ability to succeed through ambiguity and stretch your potential
Excellent communication and collaboration skills, with the ability to work cross-functionally
About applying with us:
At Neo, you'll be working with industry-leading technology that changes the way we live and redefines Canada's financial future. It's a serious deal, and we're building a high performance, mission-driven, and fast-paced team that strives to make a difference in every Canadian's life. We value personal growth, autonomy, leadership at all levels, and the ability to learn quickly from mistakes. We're a team: in it together, always. Join a world class team building truly disruptive technology, right here in the Canadian prairies.
Neo Financial is an equal opportunity employer. We are excited to meet with and hire the top talent out there. Successful candidates for this position will be required to undergo a security screening, including a criminal records check and may require a credit check.