Senior Product Manager, Data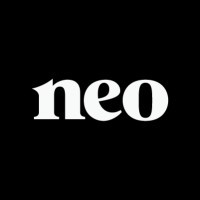 Neo Financial
Product
Canada
Posted on Friday, April 14, 2023
Description
At Neo, we're disrupting the future of finance. What matters most to us is challenging the status quo and providing a better financial future for all Canadians. We're working everyday to reinvent the way Canadians spend, save, and grow their money - all together, in one place. We're creating a seamless digital experience, with the modern day features you've come to expect. Our products speak for themselves - the Neo card was voted best cash back card in Canada and the Neo Money account was voted best bank account in Canada.


Backed by world class investors, we've raised $299M and are one of a few Canadian tech companies that have reached 'unicorn' status - valued over $1B. Check out the full story here.

The Role:

Neo Financial is looking for a full-time Senior Product Manager to join our Data team in Calgary, AB. Our team is made up of highly innovative visionaries who stop at nothing to develop cutting-edge financial platform technologies. Make your mark with transformative products and tech, alongside some of Canada's most successful developers and product minds.


What you'll be doing:
Drive the direction of our internal data products, allowing all teams at Neo to leverage our data in their day to day decision making, as well as planning for innovative ways to leverage our data to bring Neo and it's products to the next level
Develop a deep understanding of the data product stack from technical, operations, business and finance perspectives, and use the understanding to bring high-impact opportunities to the platform product roadmap
Collaborate with vendors (often owning and driving the relationship) and partners to develop product plans that improve a financial platform integrating many APIs and different technologies together
Engage with users & internal stakeholders to understand their data needs and translate them into data platform requirements
Bring stakeholders together to ensure that non-functional requirements (scalability, security, reliability) are consistently a big part in developing product plans
Treat "data as a product", ensuring that we are a best in class company when it comes to how data moves through (and is used by) our business
Work closely with engineering, operations, finance, and customer experience teams to build the best product in the market

Who we are looking for
A minimum of 5+ years of experience working with technical products where you translated company strategy and company priorities into actionable roadmaps.
Role open to experienced development leads or development managers who have already played the product-manager role on technical or B2B projects.
Prior start-up or product experience, business analyst, management consulting, or engineering background
Being a high achiever, willing to roll up your sleeves to learn about the financial domain, able to share a nuanced opinion on what makes a platform great
Capable of executing high-value projects with multiple stakeholders, while dealing with competing priorities
Taking ownership over your work and outcomes and passionate about building world-class products with a world-class team
What will help you succeed:
An intense drive to finish, impress users, and delight customers
Adaptable, high-achievers energized by a startup environment
Capable of working independently and solving complex problems
Continuously innovates to achieve great results
A "can do" attitude with the ability to juggle multiple work streams and operational support in a fast paced environment

About applying with us:
At Neo, you'll be working with industry-leading technology that changes the way we live and redefines Canada's financial future. It's a serious deal, and we're building a high performance, mission-driven, and fast-paced team that strives to make a difference in every Canadian's life. We value personal growth, autonomy, leadership at all levels, and the ability to learn quickly from mistakes. We're a team: in it together, always. Join a world class team building truly disruptive technology, right here in the Canadian prairies.


Benefits of working at Neo:
Flexible Compensation Scenarios - the ability to choose your base salary and equity combination
Meaningful Equity - employees are owners.When the company succeeds, you do too
Extended Health Benefits - comprehensive health and dental coverage that starts on day one
Wellness Benefits - complimentary access to Headspace and FitOn Pro subscriptions
Paid Maternity & Parental Leave - company top-up and 100% benefits coverage while you're away
Modern Office Space - our newly renovated headquarters in Calgary and Winnipeg is prime for collaboration and innovation
Learning Events - all-company huddles, product demo days, guest speakers, and more
Neo Financial is an equal opportunity employer. We are excited to meet with and hire the top talent out there. Successful candidates for this position will be required to undergo a security screening, including a criminal records check and may require a credit check.