Product Manager - Consumer Application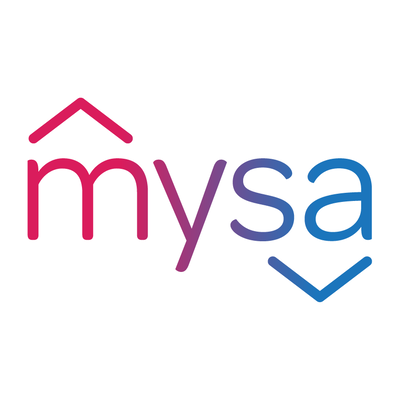 Mysa
Product
Remote
Posted on Friday, December 16, 2022
We know what you're thinking, "ughhh … how interesting could thermostats be?" Believe us when we say that we are convinced that thermostats are a critical tool in the fight against climate change. Here's why:
- Heating and cooling accounts for as much as 60% of a home's energy usage 🤯
- Adding something as simple as a schedule can reduce energy consumption by up to 26% 😏
- BUT … even when a homeowner has a programmable thermostat, 70% of them don't have a schedule 😖
Try programming one without a manual 🤓 and you'll start from scratch after a power outage 😤Imagine the savings possible with Mysa's lineup of smart thermostats for baseboard and infloor heat and now for air conditioners and mini splits! 🦸‍♀️ As you're reading this, 10s of thousands of users are depending on our App to control 100's of thousands of Mysa thermostats. With an average rating of more than 4.5 stars we know that our products and platform are on the right track -- we also know we have lots more work to do.
We are looking for a
Product Manager for our Consumer App
to join our
Product team
in
St. John's, NL, or remotely!
The Mysa App is the primary point of contact between our customers, their Mysa hardware products, and the company. Mysa's App is the tool used to set up and connect our thermostats, set schedules, review energy usage, and operate the customer's thermostats.
The primary goal of this position is to continuously learn from our customers to develop and maintain a product roadmap and backlog for the Mysa App, ensuring alignment throughout the team and establishing what success looks like.
What You Will Do:
Meet with customers directly and through customer facing teams to collect and analyze user feedback to shape new product ideas and user requirements.
Support development of core product features within our consumer facing application while working with dynamic cross-functional teams. You will maintain and prioritize product scope, create documentation for development, marketing and customer support teams, and review completed work providing continuous feedback.
Work closely with the engineering department, marketing/growth, customer support, and other departments to ensure successful delivery of product features into the market. Principally, you will be responsible for creating story based documentation for development teams and supporting its execution.
Monitor smart home, home HVAC, and mobile device trends to identify and understand potential product and feature opportunities. Additionally, working with the product team, use these insights to steer product feature implementation and prioritization.
Work throughout the Mysa team in order to align prioritization, maximize resource utilization, and help ensure the development of products our customers will love.
Support the implementation of product and feature usage tracking and analyze patterns to identify new product feature opportunities and validate success of feature rollouts.
Who You Are:
Degree/Diploma in Engineering or other technical discipline, or equivalent demonstrable experience
Minimum 2 years experience in a product management role (or equivalent). Preference will be given to those with experience building consumer-facing digital products.
Genuine and intense customer focus.
History of teamwork and willingness to roll up one's sleeves to get the job done.
You're very familiar with consumer facing app development for iOS and Android. Familiarity with Smart Home platforms and products would be considered an asset.
You thrive on the challenge associated with converting broad customer feedback into detailed and prioritized product or feature requirements. You understand how to communicate in a detail oriented and technical way and quickly identify and think through the possible situations that might break a proposed solution.
Ability to quickly absorb technical concepts and communicate them to a non-technical audience.
Ability to think strategically and creatively while executing methodically with high attention to detail, operational excellence and an ability to multitask.
Ability to lead and influence teams towards a measured outcome you've clearly described.
Have strong solution skills in translating customer needs to product functionalities.
Our Story
Since entering the market in 2018, Mysa Smart Thermostats have been warmly welcomed into customers' homes, earning thousands of 5-star reviews and most recently being named TechNL's 2022 Tech Company of the Year!
Our mission is to fight climate change! As the premier Canadian-designed smart thermostats for heating and cooling, Mysa creates thoughtful, innovative technology to help our family of customers across North America stay comfortable and save money by using home energy more efficiently. To help us build a greener, more sustainable future, we're creating an ecosystem of energy-saving smart thermostats and fostering a unique, people-first company culture that brings out the very best in our team.
What's in it for you?
- A rewarding career path that helps you learn, grow, and showcase your talent
- An environment in which you are recognized and appreciated for what you do
- Unlimited paid vacation (Yep. Unlimited. Paid. Vacation (within reason, of course!)
- Flexible environment (work from home, a coffee shop, or a blanket fort - wherever you're most comfortable)
- Flexible hours (no set 'office hours'— you work 40 hours per week and meet your role requirements)
- Training and Development Allowance Program
- Health and Wellness Allowance Program
- Competitive salary structure
- Annual salary increases
- Employee Stock Option Purchase Plan
- Comprehensive Group Health, Dental and Vision Benefit Plan
- Employer-matched RRSPs
- Maternity & Parental Leave Top-Up Program
Feeling intrigued? Enticed? Here are some extra perks:
- Modern, open, fun office environment (we work hard, but we're not scared of a good time)
- Dynamic downtown location with free parking
- Fun, quarterly team-building events
- New pair of high-quality noise reducing headphones
- Innovative workflow software and technology (we're major Slackers — internal communications have never been more awesome)
Simply put, we know that people are the heart of our business and we appreciate your unique qualities and diverse experiences. If this opportunity sounds amazing and you feel that you're a great fit for most of the listed criteria, you should apply — we value individual abilities over a profile on paper.
Mysa is an equal opportunity employer focused on promoting diversity, multiculturalism, and inclusion. We value diversity of race, gender, sexual orientation, religion, ethnicity, national origin, and all the other fascinating characteristics that make us all different. Your application to this posting is deemed to be consent to the collection, use, and necessary disclosure of personal information to facilitate our recruitment process. We respect the confidentiality and privacy of all of our applicants.
Thanks for thinking about making Mysa your work home. We look forward to getting to know you.