Senior Mechanical Engineer - Vancouver, BC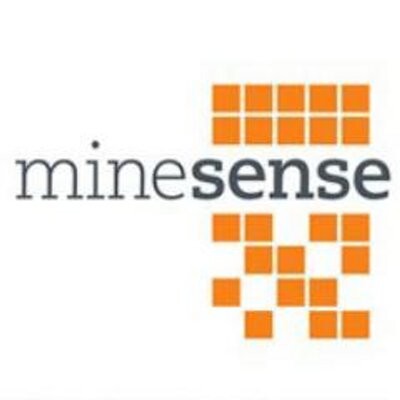 MineSense
Other Engineering
Posted on Friday, April 14, 2023
We're passionate about our technology and we're gathering momentum…
MineSense Technologies is commercializing an innovative solution to an important problem faced by the mining industry, which is how to optimize the separation of waste from ore. The company's proprietary technology will seamlessly integrate with existing mine equipment and offers greater flexibility, accuracy, and efficiency for its target industry. Our technology creates new Revenue for the mine to dramatically boost mine profitability. There is also a significant sustainability benefit, as these improved processing decisions directly reduce the environmental footprint of mine operations.
In order to scale and fuel our commercialization strategy, we are looking to add a Senior Mechanical Engineer to our team. You will be working with multi discipline engineers and cross functional groups on product design, development, and manufacture. Along with product development, you will perform research and development of new technologies and products that can be implemented in future products.
Responsibilities include (but not limited to):
Responsible for leading and/or working with Junior/Intermediate Engineers and collaborating with other design team members to create drawings, change and/or create 3D parametric models and assemblies with SolidWorks, perform engineering changes, and develop & maintain BOMs to achieve project goals
Design new, and/or redesign existing machines, equipment or systems considering cost, availability of materials, strength and maintenance requirements, and impact on the user and on the environment.
Test and analyze the feasibility, design, operation and performance of equipment, components, and systems and review the other engineers in the same area
Coordinate with vendors and clients to provide timely resolution of design and performance issues.
Finite Element Analysis (FEA) of components and assemblies to determine best practices and review the other engineers in the same area.
Supervision, commissioning, installation, maintenance, and inspection of our equipment at our clients' facilities around the world
Train and mentor and review the works of junior/intermediate staff members.
Create product launch documentation including assembly & manufacture procedures.
Fabrication & assembly of prototypes and products as required.
Periodic travel possible including oversees travel (up to 10%)
Relevant skills & experience:
A Bachelor's degree in Mechanical Engineering (Masters or PHD preferred) combined with 7 -10 years of directly related experience in a product development environment.
Experience in leading the design and/or redesign process for equipment.
Product design experience with SolidWorks. Other industry-recognized computer-assisted design/drafting software experience will be considered.
Experience designing products for an industrial environment.
Able to take product and project requirements and translate them into engineering requirements/specifications and deliverables.
Demonstrated ability to run test, including instrumentation, data collection and analysis, and correlation with analytical results.
Knowledgeable on material selection for end products.
Knowledge of BOM's, change orders and ERP/MRP systems.
Excellent interpersonal and communication skills with proven ability to work independently as well as in a team environment.
Must be able to work with demanding deadlines and changing priorities.
Nice to have's:
Experienced in static and dynamic FEA.
Experience using materials that are subjected to harsh environmental abrasion and/or impacts.
Experience in vibration analysis and design for vibration damping.
Experienced in design of mining buckets and dippers.
Demonstrated ability in GD&T, DFMEAs, DVP&Rs, and Root Cause Analysis.
Experienced in design for mining, oil & gas, or similar industries.
Why is this a good Opportunity for YOU?
MineSense uses the latest software, hardware, industrial/control, communication technologies in each our sensor-rich products, so you are guaranteed to work with new technologies to expand your technical knowledge and expertise.
CONTACT DETAILS:
NOTE: We will not be accepting candidates from recruitment agencies at this time. Only candidates who are eligible to accept employment in Canada WITHOUT sponsorship will be considered.