Senior Director of Financial Planning & Analysis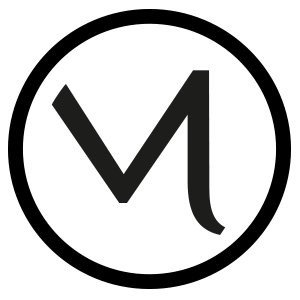 Mejuri
Job Functions:
Accounting & Finance, Other Engineering, Data Science
Employment Types:
Full-time
Locations:
New York, NY, USA
Mejuri is the category-defining fine jewelry brand designing high-quality pieces created to be worn every day. Feeling disconnected from an industry that typically markets to men, co-founder and CEO Noura Sakkijha leveraged her learnings as a third-generation jeweller to rethink the way women purchase jewelry—for themselves. In only seven years, and with a team of over 75% women, Mejuri has shipped over one million orders and opened eight retail stores across the globe, all while introducing new products weekly.
As part of Noura's original vision to empower women to invest in themselves, the brand launched the Mejuri Empowerment Fund to support underrepresented women and non-binary individuals with the tools to empower themselves. Mejuri continues to reach new customers through exciting community initiatives and expansion into international markets, such as the UK, Australia and Germany.
We are a team of retailers, creatives, technologists and strategists, and we are looking for someone special to join our team.
The role:
Our Finance team is growing and looking to add a Senior Director of Financial Planning & Analysis to lead our FP&A function. You will work directly with the CFO, Executive team, and FP&A team to support the long-term operational and growth objectives of the company.
The perfect candidate will have an investment banking and/or growth-investing background paired with experience at scaling technology businesses, strong quantitative and analytical skills, along with experience or interest in running efficient, cross-functional processes.
What you'll do:
- Lead, support, and develop a top tier team that works with a collaborative mentality and proactively drives continuous improvement
- Lead the Strategic Planning process with key business partners to develop our 3-year financial model and business plans. Own and manage the financial strategic planning model.
- Lead and evolve the Annual Operating Planning (AOP) and reforecasting process across multiple teams, business units, and geographies.
- Drive automation throughout the AOP, forecasting, and reporting processes
- Partner closely across the company with key partners/stakeholders - accounting, data, and commercial teams
- Manage and improve our reporting processes including our monthly business review, board materials, and ad hoc analyses.
- Provide critical input to the Executive team and other senior management regarding the financial & operational performance of the Company including P&L and KPIs benchmarking to drive data driven decision-making
- Partner with senior leadership to develop data-driven investment theses, business cases, and evaluation criteria for revenue, growth, efficiency and CAPEX oriented initiatives

What you bring to the team:
- 10+ years of investment banking, management consulting, FP&A, corporate finance or strategic finance experience
- Outstanding leadership skills proven ability to attract and retain talent, while building an organization
- Experience leading Strategic Finance or FP&A function with a strong understanding of the work streams and cadences required to run a successful strategic/AOP planning cycles
- Strong intellectual curiosity, problem-solving skills on multiple levels (strategy to execution), and "get it done" attitude to continually up-level current processes and systems
- Exceptional financial modeling skills with great attention to detail and the ability to distill complex issues into structured, actionable frameworks
- Excellent communication skills with the ability to develop a shared understanding of the direction of the business across its most critical metrics.
- Comfortable in a fast pace, high growth environment
- Strong academic background from top tier university or MBA program
- Strong understanding of eCommerce, retail industries in a multinational environment

Benefits at Mejuri:
• A minimum of three weeks vacation, plus personal days and three religious observance days.
• A hybrid work model for all corporate roles.
• 'Mejuri Passport' which allows employees to work in other locations for one month per year.
• Comprehensive medical and dental benefits, including mental health coverage, and generous personal and sick days for our full-time employees. We also offer bereavement leave, including miscarriage and stillbirth support.
• Parental leave salary top-up of up to 80%, as well as a personalized return-to-work transition and accommodation plan.
• Semi-annual performance and compensation reviews.
• Internal coaching department and learning and development to support career growth and plans for everyone.
• A generous product discount!
Please note that these benefits apply to full-time employees.
Location:
At Mejuri we embrace a hybrid working environment and support our corporate employees to be successful whether they are at home or in the office. The primary purpose of our offices is to drive collaboration and deepen relationships with one another.
Accommodation / Accessibility:
Mejuri does not discriminate in hiring or terms and conditions of employment because of an individual's race, ancestry, colour, place of origin, religion, gender, gender identity, national origin, citizenship, age, disability, sexual orientation, family status or marital status, or any other protected category recognized by provincial or federal laws.
Should you require any accommodation, please inform us and we will work with you to meet your accessibility needs. For any accessibility-related assistance, requests for information in accessible alternative formats or to report any accessibility problems, please share in your application.
#LI-Hybrid