Growth Marketing Manager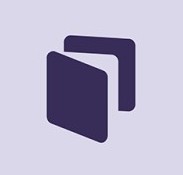 medchart
Marketing & Communications, Sales & Business Development
Toronto, ON, Canada
Posted on Friday, May 26, 2023
About Marble
We are on a mission to impact millions of people by unlocking access to their health data and making it accessible to the apps they use in their daily lives. We want to help thousands of entrepreneurs build their unicorns on top of our APIs – think "Stripe" for health data.
The size of the market we are going after is in the trillions of dollars and we have a LOT of traction:
-$17M raised to date and preparing for our Series-B
-Millions of dollars in revenue with 400% revenue growth YoY
-Key metrics growing exponentially
-"Best Places to Work" winner since 2019
-Top investors including Crosslink Capital, Golden Ventures, iGan Partners, Nas, and Stanford University, among others
We believe we have a huge opportunity to build something meaningful. Everyone has a friend or family member who has been impacted due to a lack of access to health data and insights, and we are working to change that.
We're looking for a Growth Marketing Manager to build and scale the Growth Marketing function to drive revenue and digital awareness. In this role, you will design, plan, and execute innovative marketing campaigns in line with company objectives to increase brand awareness, customer acquisition, and retention. Our Growth Marketing Manager will report directly to our VP of Growth as a core member of our Marketing team.
Responsibilities
Create, maintain and improve online assets via content management systems;
Work closely with Sales, Business Development, and Product to develop engaging content such as one pagers, use case depictions, pitch decks, webinars and other related content;
Develop marketing copy and creative assets for various marketing channels, including landing pages, marketing emails, social posts and ads;
Design, plan and execute innovative marketing campaigns in line with company objectives;
Experiment, measure, experiment, measure, experiment, measure. Continually test what works and what doesn't. Scale the wins;
Manage SEM/SEO, including budgeting, reporting, and hands-on platform management;
Forecast, analyze, measure, and report on the impact of growth marketing activities on sales and other conversion metrics;
Build, execute, and measure campaigns and nurture sequences that map to the buyer/customer journey;
Work with our GTM teams to design and deploy campaigns across various channels by providing them with required assets and information;
Stay up-to-date on industry trends and best practices to ensure our strategies are effective and innovative;
Required Skills & Experience
At least 3 years experience in Growth or Product Marketing;
Experience in Content Marketing a strong asset;
Reporting and analytics capabilities (google analytics, search console, tag manager);
High self-motivation to win as a team and passion to change an industry;
Strong communication skills and focus on customer/prospect centricity;
Experience with creative tools (figma, adobe creative suite, etc);
Ability to build, inform, and self execute on marketing strategy;
Experience with CRM and sales tools (Hubspot, Salesloft, Gong);
Demonstrated behaviors that reinforce Marble values: Hunger, Humility, and Care;
Based in GTA and able to work in our downtown Toronto office at least two days a week
What Marble Offers
An opportunity to have an outsized impact at an early stage technology company focused on solving critically important and valuable consumer healthcare data challenges
Amazing culture powered by an inspired, highly-collaborative team that believes in Medchart core values: Hunger, Humility, and Care
Excellent visibility, growth, and personal development potential, working closely with company founders and executive leadership
Highly competitive compensation and benefits in a rapidly-growing, mission-driven early stage company
Note: Successful candidates will be asked to undergo a background check.
Marble is proud to be a diverse and equal opportunity employer and as such does not discriminate on the basis of race, colour, religion, sex, national origins, age, sexual orientation, disability, or any other characteristic protected by applicable laws. Selection decisions are solely based on job-related factors.
Marble provides accessibility accommodations during the entire recruitment process. Should you require any accommodation, we will work with you to meet your needs.