Software Product Developer Co-op (Fall 2023 Term)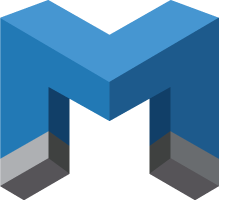 Magnet Forensics
Software Engineering, Product
Waterloo, ON, Canada
Posted on Tuesday, May 2, 2023
Who We Are, What We Do, Where We Are Going
Magnet Forensics is a global leader in the development of digital investigative software that acquires, analyzes and shares evidence from computers, smartphones, tablets and other IoT related devices. We are continually innovating so that our customers can deploy advanced and effective tools to protect their communities, countries and companies.
Headquartered out of Waterloo, ON but with over 400 employees spread out globally, Magnet is continuing to expand and grow. Where we are today, is not where we want to be tomorrow.
Your Team
The Idea Lab is a small, entrepreneurial team within Magnet Forensics whose mandate is to discover, explore, and validate new business opportunities within the digital forensics and incident response space. The projects we work on range from emerging problem statements all the way to user-validated products ready for commercialization.
We bring to bear the skills of our multi-disciplinary team to move these ideas along, learning as we go. Some ideas aren't a good fit, while others show promise: we run experiments, build prototypes, and ask a lot of questions so we can have the data necessary to know the difference.
Magnet's mission is to positively impact people's lives by uncovering the truth and empowering others to make a difference. Our team contributes to that mission by ensuring we're working on the most important challenges in the smartest way possible.
The impact of your work
As a software product developer co-op on the team, your work will:
· Be generative. You will help define the problem—not just implement its solution. You will come up with practical ways to answer technical questions, explore problem spaces, and start solving problems before having all the information.
· Be exploratory. Your experience will help guide our research efforts and decision making. You'll go broad before you go deep. You've learned the value of sharing half-baked ideas with teammates early on.
· Be efficient. Sometimes our software will be designed to answer a question, sometimes it will be production-grade and ready for the world; you know the difference and can advocate investing in one area of development over another.
· Be inspiring. We share our work often with the people we're trying to help—getting feedback helps at every stage. Your work will be seen and used by customers regularly, informing not only our work, but the work of other teams and colleagues within Magnet.
· Be bold. We work on complex challenges that invite bold and unorthodox approaches. You're not afraid to suggest something that sounds odd or risky, and you build on the ideas of others.
As a member of the Idea Lab, you have a voice and hand in everything we do.
What we're looking for in a team member
· Comfortable with change. We often need to quickly change direction based on what we've learned—or still need to learn. We can be working on more than one idea at a time, ideas can move forward, or ideas can be shelved.
· Curious by nature. As a small team, we share responsibility for many of our activities. Each of us brings our own skill sets, but we look for ways to learn from and help each other. The lines between the activities blur sometimes.
· Embraces ambiguity. We deal with challenges that no one else has tackled yet. We make decisions based on the data we have, knowing there are areas of the problem space we just don't know much about yet.
· Open to trying new ways of doing things. We embrace experimentation, look for inspiration in non-traditional spaces, and measure things to see what works.
· Able to teach and learn. We learn a lot from stakeholders, but also from each other. We need to be able to talk to different audiences about our work. We explore unfamiliar problem spaces often where it is useful to split up the task of learning.
· Understands that perfect is the enemy of good. What is the least amount of work necessary to answer a question? Not all our work is polished, but it should be effective. We try to share early and often.
· Cares about their craft. As a small team focused on innovation, we care about and invest in the process as much as the outcome.
· Kindness. We are a small team that works closely with each other and the people we're trying to help. We trust each other to be humble professionals.
Qualifications
· Working towards a Bachelor's degree in an Engineering or Computer Science related field, or equivalent practical experience
- Startup and/or entrepreneurial experience is an asset
- Experience working with a general-purpose programming language
We're committed to continuous learning and are focused on building a diverse and inclusive workforce. This commitment will be reflected in our hiring processes and embedded in our values and how we treat one another. If you're interested in this role, but do not meet all of the qualifications listed above, we encourage you to apply anyways.
Magnet Forensics is an Equal Opportunity Employer and considers applicants for employment without regard to race, colour, religion, sex, orientation, national origin, age, disability, genetics or any other basis forbidden under federal, provincial, or local law.