Sales Development Co-op (Fall 2023 Term)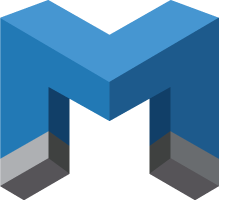 Magnet Forensics
Sales & Business Development
Waterloo, ON, Canada
Posted on Tuesday, May 2, 2023
Who We Are, What We Do, Where We Are Going
Magnet Forensics is a global leader in the development of digital investigative software that acquires, analyzes and shares evidence from computers, smartphones, tablets and other IoT related devices. We are continually innovating so that our customers can deploy advanced and effective tools to protect their communities, countries and companies.
Headquartered out of Waterloo, ON but with over 400 employees spread out globally, Magnet is continuing to expand and grow. Where we are today, is not where we want to be tomorrow.
Your Team
"The Magnet Business Development team is an expanding division designed to support global demand generation and opportunity qualification."
A quote from your leader:
"The Sales Development Co-op will support the Business Development & Demand Generation teams as they generate and qualify sales opportunities for our Sales Team. Successful students will learn the fundamentals of sales and marketing within a publicly traded company, providing a foundation for a career in business development, sales, marketing and more!"
What You Will Accomplish
-Consider this role a Tech-Sales bootcamp. By the end of the term you will have foundational knowledge of Tech & Software as a Service sales processes.
-Build your fundamentals of strategic solution selling by understanding Magnet's ideal customer profile and unique buyer personas
-Practice the basics of social selling by engaging with prospective buyers through LinkedIn Sales Navigator
-Curate emails to showcase new and relevant sales enablement material to your team
-Data mine new contacts using LinkedIn Sales Navigator, DiscoverOrg, ZoomInfo and web search
-Manage new contacts into Salesforce and ensure accuracy for long term pipeline development
-Assist in promoting campaigns and support programs driving product awareness and education
-Coordinate projects focused on improving systems and processes to increase efficiencies with the Sales Development function
-Learn the fundamentals of today's leading sales and marketing tools including; Salesforce, SalesLoft, LinkedIn Navigator, ZoomInfo, DemandBase, Drift and more.
What We Are Looking For
We're looking for someone who checks off most, but not all, of the boxes. It's more important to us to find a candidate who can display indicators of success through skills they have developed and experience they have been a part of, than to find folks who have "been there, done that". We want to be a part of your development journey, and we'll learn as much from you as you learn from us.
There are a couple must haves, but we will keep that list short:
-You are a highly organized individual, and can motivate yourself to accomplish assigned tasks
-You are passionate about developing new skills and building a network of peers and mentors
-Eager to learn fundamentals of sales and marketing in the SaaS Tech environment
-Naturally curious and consistently looking for novel ways to solve problems and improve processes
The Most Important Thing
We're looking for candidates that can provide examples of how they have demonstrated Magnet InteGRITy throughout their previous experiences:
Greater Good – We think beyond our own interests and strive to improve communities around the world. This demonstrates our passion for making a difference in the world.
Respect – We hold ourselves accountable through transparent sharing of information and we have faith in each other's abilities.
Innovation – We lead the industry in excellence and reliability while keeping the user experience simple and relevant. We are not afraid to push the boundaries to stay ahead of our competitors.
Teamwork – We collaborate internally and externally, while caring about each other and listening to our customers.
We're committed to continuous learning and are focused on building a diverse and inclusive workforce. This commitment will be reflected in our hiring processes and embedded in our values and how we treat one another. If you're interested in this role, but do not meet all of the qualifications listed above, we encourage you to apply anyways.
Magnet Forensics is an Equal Opportunity Employer and considers applicants for employment without regard to race, colour, religion, sex, orientation, national origin, age, disability, genetics or any other basis forbidden under federal, provincial, or local law.