Software Developer - Video & Image Compression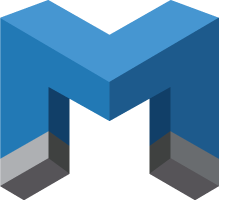 Magnet Forensics
Software Engineering
United States
Posted on Tuesday, January 17, 2023
Who We Are, What We Do, Where We Are Going
Magnet Forensics is a global leader in the development of digital investigative software that acquires, analyzes and shares evidence from computers, smartphones, tablets and other IoT related devices. We are continually innovating so that our customers can deploy advanced and effective tools to protect their communities, countries and companies.
Headquartered out of Waterloo, ON but with over 400 employees spread out globally, Magnet is continuing to expand and grow. Where we are today, is not where we want to be tomorrow.
Your Team
The Video Forensics team within Magnet Forensics is responsible for the development and support of Magnet DVR Examiner. This software has revolutionized the process of recovering video evidence from surveillance DVRS and is used by hundreds of federal, state, local, and international law enforcement agencies.
Reporting to an Engineering Manager or Technical Manager, this role develops parsing and implementation strategies for common video and image compression technologies.
A quote from your leader…
"This challenging role works with video and images at the lowest possible
level. The
work accomplished is critical to every facet of the product portfolio involving video."
What You Will Accomplish
· Works video and image compression technologies to create or improve the lowest-level aspects of the product portfolio.
· Understands compression technologies and provides guidance on product features and updates involving them.
· Implements parts of common compression standards where appropriate.
· Develops using C, C++, or C#.
What We Are Looking For
We're looking for someone who checks off most, but not all, of the boxes. It's more important to us to find a candidate who can display indicators of success through skills they have developed and experience they have been a part of, than to find folks who have "been there, done that". We want to be a part of your development journey, and we'll learn as much from you as you learn from us.
Available titles for this position include Software Developer, Senior Software Developer, and Staff Software Developer. The specific position offered will depend on your skills and years of experience.
There are a few must haves, but we will keep that list short:
· A degree is not required for this position, however a Bachelor's degree in Computer Science or similar field is preferred
· Possess an understanding of basic entropy coding such as Huffman coding and arithmetic coding.
· Possess an understanding of basic techniques used in lossy image compression such as subsampling, color space, and DCT transforms.
· Possess an understanding of basic techniques in video compression such as motion compensation.
· Ability to develop using at least one of the following: C, C++, or C#.
A few nice-to-haves:
· Ability to develop using multiple of the following: C, C++, and C#.
· Ability to read and implement parts of compression standards such as JPEG or MPEG 4.2.
· Possess an understanding of more complex coding such as CABAC and CAVLC.
· Experience with FFmpeg libraries.
· Experience with OpenCV or similar technologies.
· Experience with machine learning and neural network based methods for tasks like image classification.
The Most Important Thing
We're looking for candidates that can provide examples of how they have demonstrated Magnet InteGRITy in their previous experiences:
Greater Good – We think beyond our own interests and strive to improve communities around the world. This demonstrates our passion for making a difference in the world.
Respect – We hold ourselves accountable through transparent sharing of information and we have faith in each other's abilities.
Innovation – We lead the industry in excellence and reliability while keeping the user experience simple and relevant. We are not afraid to push the boundaries to stay ahead of our competitors.
Teamwork – We collaborate internally and externally, while caring about each other and listening to our customers.
We're committed to continuous learning and are focused on building a diverse and inclusive workforce. This commitment will be reflected in our hiring processes and embedded in our values and how we treat one another. If you're interested in this role, but do not meet all of the qualifications listed above, we encourage you to apply anyways.
Magnet Forensics is an Equal Opportunity Employer and considers applicants for employment without regard to race, colour, religion, sex, orientation, national origin, age, disability, genetics or any other basis forbidden under federal, provincial, or local law.