Technical Accounting Producer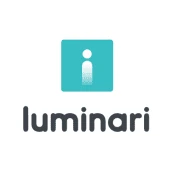 Luminari
IT, Accounting & Finance
Toronto, ON, Canada
Posted on Thursday, September 14, 2023
We're
LumiQ
– an audio-first professional education platform for CPAs. We help CPAs get their continuing professional development (CPD) hours through engaging podcasts with business leaders (the CFOs of Slack, Shopify, Yelp, Yahoo!, TD Bank, and Wealthsimple just to name a few).
CPD/CPE
is the yearly required learning that CPAs generally dread doing. They're tired of dealing with boring webinars, irrelevant content and product experiences that are out-of-date. That's why they've flocked to LumiQ and our mission to make professional learning enjoyable.
With hundreds of companies signed up, we're at the precipice of launching a global movement that's going to massively change the professional education and podcasting industries. Following our recent Series A, we've expanded into the US market and are seeing wonderful early signs of traction.
Despite our lightning growth, we tend not to subscribe to the mantra of "move fast and break things." Our goal is to build a profitable company, where our employees can learn and grow, and where customers see real value and genuinely enjoy using the product. We are building a company meant to last, and if this resonates with you, we hope you will consider joining us on our journey to transform professional education!
We are looking for a Technical Accounting Producer to help us disrupt the professional education industry and create the world's best CPD content!If you have a background in accounting but have realized a traditional career path isn't for you, we want to meet you!
This role is a unique blend of education, content creation, and accounting knowledge. Reporting to the Manager of Technical Education, this role will be influential in creating an unrivaled library of technical accounting podcasts. The Technical Accounting Producer will be responsible for executing on the technical learning curriculum, finding appropriate guests for each topic, conducting research, and ensuring a strong, and accurate finished podcast. In addition to technical accounting and tax topics, you will work on other content that could include topics like industry deep dives, finance, IT, and more. You'll learn how to produce, edit audio, and even host episodes (don't worry–no prior experience is necessary).
Who You Are
You are a technical accounting and tax enthusiast: You are very comfortable explaining tax and accounting standards and updates in an easy to digest way.
Expertise in US GAAP or US Tax is preferred. If you don't know it—you can research and learn it quickly. You don't need to be an expert in every topic, but instead be able to synthesize the expertise of our guests to create something accurate and uniquely interesting in professional learning.
Having a recognized accounting designation (CPA, CMA, CIA, or Enrolled Agent) is a must.
You are a critical thinker: You feel comfortable and enjoy being able to use your judgement to decide which technical accounting topics we should tackle, and the best way to present the information.
Collaboration and prioritization come easily to you: This role will require balancing multiple stakeholders, schedules, and team members' input. You will need to prioritize using proactive communication in a timely manner, which will lead to the best end-product for our customers.
You are very organized and detail-oriented: Because this role has multiple podcasts on the go at any given time, you've developed processes and strategies to stay extremely organized. You see updating the project management tracker as a key to success rather than an annoying administrative duty. When it comes to the accuracy of the content you will be creating, you are confident in your abilities to ensure everything is factual and correct.
You are proactive: You do not sit around, waiting to be told what to do. You are great at anticipating problems before they happen, love to suggest ideas on how to make things better, and place a lot of importance on creating content you are proud to attach your name to.
You have an extensive network in the finance and accounting industry: You have a large network of finance professionals you can pull in to either be guests, or recommend guests for different episodes.
You have teaching experience: Not required but would definitely aid in the crafting of episodes. Experience includes teaching at the university or college level, or for other education platforms or regulatory boards.
What You'll Be Responsible For
Like any start up, you will be expected to wear many hats, but your main duties will revolve around technical accounting learning and content creation. Our focus is currently on tax and accounting content applicable to both Canadian and US markets. As you progress in the role, your scope of duties and responsibilities will grow. In the beginning, your main responsibilities will include:

Develop Content:

Research and pitch technical accounting topics for episodes
Find, schedule, prep, and coordinate appropriate guests for each topic, with support from the Manager of Technical Education and Production Coordinator
Do in-depth research for each episode, ensuring you have a very good understanding of the topic being tackled
A plus, but not a requirement, is a desire and ability to host episodes

Audio and Copy:

Review raw audio and make edits from a content perspective, ensuring the content is clear and concise, accurate and factual, and achieves intended learning objectives
Create all in-app copy for each episode. Because this is an educational podcast that is only available on our platform, this will Include: episode descriptions, quiz questions, speaker bio, glossary terms, etc.
In collaboration with our creative team, creation of any additional supporting documentation, visual aid, and video trailers for episodes

QA and Admin:

Review all final episodes for any factual, copy, or audio errors
Ensure all podcasts are tracked using our project management software
Ensure any required approvals with guests have been completed
If you think your experience is most of the way there we'd still love to meet you!
This is a flexible hybrid role based out of Toronto, Canada. Employees will be expected to be able to commute to the office for some team and company-based activities.
Benefits and Perks
Nomad Policy: Work from anywhere in the world for up to 4 weeks per year.
Hybrid Work Style: The best of both worlds. Enjoy remote work and a downtown Toronto office with snacks, events, and ping pong.
Time Off to Recharge: Great vacation day offerings as well as uncapped sick and mental health days.
Health Benefits: Medical, dental, and health spending account.
Monthly Social Events: Connect with your colleagues during baseball games, taco bars, escape rooms, and more.
Flexibility: We don't mind if you need to run to a mid-day appointment or pick up your kid early from school.
Endless Learning: Our platform isn't just for accountants. Listen to podcasts on soft skills, career development, leadership, and more.
LumiQ Clubs: Join an existing club or start your own.