Finance Manager (6 Month Contract)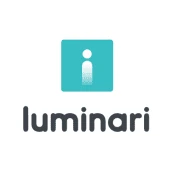 Luminari
Accounting & Finance
Toronto, ON, Canada
Posted on Tuesday, August 29, 2023
We're
LumiQ
– an audio-first professional education platform for CPAs. We help CPAs get their continuing professional development (CPD) hours through engaging podcasts with business leaders (the CFOs of Slack, Shopify, Yelp, Yahoo!, TD Bank, and Wealthsimple just to name a few).
CPD/CPE
is the yearly required learning that CPAs generally dread doing. They're tired of dealing with boring webinars, irrelevant content and product experiences that are out-of-date. That's why they've flocked to LumiQ and our mission to make professional learning enjoyable.
With hundreds of companies signed up, we're at the precipice of launching a global movement that's going to massively change the professional education and podcasting industries. Following our recent Series A, we've expanded into the US market and are seeing wonderful early signs of traction.
Despite our lightning growth, we tend not to subscribe to the mantra of "move fast and break things." Our goal is to build a profitable company, where our employees can learn and grow, and where customers see real value and genuinely enjoy using the product. We are building a company meant to last, and if this resonates with you, we hope you will consider joining us on our journey to transform professional education!
You'll Be Responsible For:
Owning the monthly and quarterly financial closing processes, including identifying and actioning improvements in efficiency and quality.
Preparing process documents, improve controls, and generally prepare the company for a first-ever audit (year-end March 31).
Leading other critical accounting functions including payroll and the cash conversion cycle.
Assisting on income tax and SALT returns, and transfer pricing set-up, as required.
Performing monthly variance and opportunity analyses and building monthly Management reports.
Meeting with cost centre owners to discuss variance and update the monthly rolling forecast.
Assisting on the quarterly Board presentation and investor emails.
Preparing ad hoc analyses including financial "what if"; scenarios, as required.
Who You Are:
Accounting designation (CPA) with 5+ years of progressive experience in accounting and finance.
Strong analytical skills with an aptitude for numbers, and the ability to convey complex information and bridge the gap between financial results and business trends.
Deep comfort in Excel, including financial modelling and report automation.
Able to work independently with little direction but also have a strong collaboration approach.
Have good communication skills and able to build positive relationships within a cross-functional team.
Attention to detail, analytical thinking and problem-solving skills are a must.
Ability to work in a fast-paced environment and within in a cross-functional team (including senior management).
If you think your experience is most of the way there we'd still love to meet you!
This is a flexible hybrid role based out of Toronto, Canada. Employees will be expected to be able to commute to the office for some team and company-based activities.
Benefits and Perks
Nomad Policy: Work from anywhere in the world for up to 4 weeks per year.
Hybrid Work Style: The best of both worlds. Enjoy remote work and a downtown Toronto office with snacks, events, and ping pong.
Time Off to Recharge: Great vacation day offerings as well as uncapped sick and mental health days.
Health Benefits: Medical, dental, and health spending account.
Monthly Social Events: Connect with your colleagues during baseball games, taco bars, escape rooms, and more.
Flexibility: We don't mind if you need to run to a mid-day appointment or pick up your kid early from school.
Endless Learning: Our platform isn't just for accountants. Listen to podcasts on soft skills, career development, leadership, and more.
LumiQ Clubs: Join an existing club or start your own.