RevOps Analyst/Salesforce Admin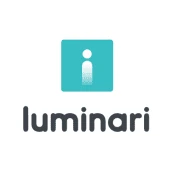 Luminari
IT, Sales & Business Development
Toronto, ON, Canada
Posted on Tuesday, August 15, 2023
We're
LumiQ
– an audio-first professional education platform for CPAs. We help CPAs get their continuing professional development (CPD) hours through engaging podcasts with business leaders (the CFOs of Slack, Shopify, Yelp, Yahoo!, TD Bank, and Wealthsimple just to name a few).
CPD/CPE
is the yearly required learning that CPAs generally dread doing. They're tired of dealing with boring webinars, irrelevant content and product experiences that are out-of-date. That's why they've flocked to LumiQ and our mission to make professional learning enjoyable.
With hundreds of companies signed up, we're at the precipice of launching a global movement that's going to massively change the professional education and podcasting industries. Following our recent Series A, we've expanded into the US market and are seeing wonderful early signs of traction.
Despite our lightning growth, we tend not to subscribe to the mantra of "move fast and break things." Our goal is to build a profitable company, where our employees can learn and grow, and where customers see real value and genuinely enjoy using the product. We are building a company meant to last, and if this resonates with you, we hope you will consider joining us on our journey to transform professional education!
We are looking for a highly motivated and analytical RevOps (Revenue Operations) Analyst to join our dynamic team. As a RevOps Analyst, you will play a crucial role in optimizing our revenue generation processes, ensuring seamless collaboration between sales, marketing, and our customer success teams. Your primary focus will be on driving operational efficiency, enhancing data analysis, and implementing strategies to support revenue growth.
You'll Be Responsible For:
Work closely with the Sales, Marketing, Customer Success, and Finance teams to streamline processes, identify bottlenecks, and optimize the end-to-end revenue cycle.
Responsible for managing the day-by-day CRM data, workflows, and relevant integrated systems to ensure data accuracy and integrity.
Conduct regular data audits to maintain data cleanliness and accuracy within our systems.
Streamline workflows and improve efficiency, from lead generation to customer acquisition and renewals, using data and technology.
Develop and maintain key performance indicators (KPIs), reports and dashboards to track and report on revenue-related metrics and improve performance.
Provide the business with reliable data-driven insights, sales performance analysis, and pipeline forecasting.
Provide training and support to the Revenue team.
Identify opportunities to drive revenue, tactics to streamline the customer lifecycle, and potential sales process improvements.
Create and manage Salesforce dashboards and build forecasts to understand the health of Sales and meet our goals.
Who You Are:
You have a bachelor's degree in Business, Finance, Economics, or a related field.
You come with 5+ years of tech and/or data analytics experience working as part of a RevOps team in a software or SaaS business.
Minimum 3 years experience owning and /or managing a modern tech stack (eg. Salesforce, Outreach or Salesloft, ZoomInfo, Chorus, SalesNav).
Minimum 2-3 years experience building and running reports in Salesforce.
Salesforce certified administrator.
You have strong familiarity and understanding of the Salesforce platform, its functionalities, and features including knowledge of objects, fields, workflows, validation rules, process builder, and other configuration elements.
You strive to work with systems and data - you are analytical, you love data structuring, and you are passionate to enable systems to work together.
You have strong communication skills, both written and verbal, with the ability to present findings and recommendations.
You have a track record of developing and presenting revenue-related KPIs to leadership.
You can see beyond the numbers, provide relevant insights and be able to tell the story behind the data.
You are the Excel go-to person and you have experience working with large amounts of raw data.
You are detail-oriented with a focus on data accuracy, process optimization, strong attention to details and project management skills.
You strive on working in a fast-paced environment and handle multiple projects simultaneously.
You are passionate about RevOps, with a constant drive to continue your own learning and stay updated with new concepts and ideas.
You are autonomous, self-driven, work cross-departmentally and are able to thrive in ambiguity
If you think your experience is most of the way there we'd still love to meet you!
Please note this is a hybrid role based out of Toronto, Canada. Employees will be expected to be able to commute to the office 2-3 days/week post pandemic.
If you think your experience is most of the way there we'd still love to meet you!
This is a flexible hybrid role based out of Toronto, Canada. Employees will be expected to be able to commute to the office for some team and company-based activities.
Benefits and Perks
Nomad Policy: Work from anywhere in the world for up to 4 weeks per year.
Hybrid Work Style: The best of both worlds. Enjoy remote work and a downtown Toronto office with snacks, events, and ping pong.
Time Off to Recharge: Great vacation day offerings as well as uncapped sick and mental health days.
Health Benefits: Medical, dental, and health spending account.
Monthly Social Events: Connect with your colleagues during baseball games, taco bars, escape rooms, and more.
Flexibility: We don't mind if you need to run to a mid-day appointment or pick up your kid early from school.
Endless Learning: Our platform isn't just for accountants. Listen to podcasts on soft skills, career development, leadership, and more.
LumiQ Clubs: Join an existing club or start your own.