Project Manager - Product Development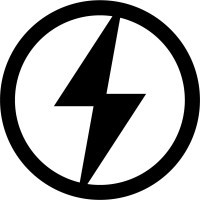 Lion Electric
Product, Operations
saint-jérôme, qc, canada
Posted on Friday, May 26, 2023
Job Description
Innovative manufacturer of zero emission vehicles
Leader in transportation electrification in North America
That's us!
Every day, in our own way, we contribute to the improvement of our environment and our society.
Come design the future with us!
Why join our team?
You will work in a stimulating and constantly evolving environment (no risk of getting bored with us)!
We simply understand. Your family and your health come first!
Your schedule is flexible and we trust you!
We have insurance (Concrete) and a great employee assistance program!
There are no limits to your career potential at Lion
What is the role?
The Project Manager is responsible for overseeing the progress of a project (update, planning, supervision). The Project Manager plays a key role in the overall success of a project, but does not make strategic decisions.
Main responsibilities
Prepare an updated project status report for follow-up meetings;
Monitor and supervise ongoing actions and oversee the timeline;
Synthesize and share information with the program manager;
Ensure the monitoring of performance indicators (KPIs), and deliver results reports in the form of dashboards;
Manage budget, risks and project timelines (deliverables, milestones, dates);
Monitor the work of all internal stakeholders involved in its projects;
Participate in project meetings, capture key actions and decisions, communicate appropriate decisions;
Ensure the production of reports, indicators and other monitoring and control elements;
Identify, analyze and escalate any issues, risks or changes;
Identify and propose process improvements related to project control.
What do you need to succeed?
Knowledge
Bilingualism ;
Mastery of MS Project, MS Office Suite;
Experience with an ERP system.
Skills
Ability to communicate effectively;
Ability to work in a team;
Ability to work under pressure;
Ability to manage multiple projects at once;
Interest in working in a fast-paced environment.
Skills and attitudes
Demonstrate rigor;
Demonstrate a spirit of synthesis;
Demonstrate autonomy and proactivity;
Demonstrate a good analytical mind.
Education and experience required
DEC or BAC in engineering or any other related field;
CAPM or PMP certification, an asset.
3 to 7 years experience in a similar position;