Mechanical Designer - Battery development - Advanced engineering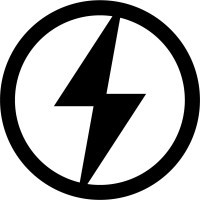 Lion Electric
Design
saint-jérôme, qc, canada
Posted on Wednesday, May 17, 2023
Job Description
Innovative manufacturer of zero emission vehicles
Leader in transportation electrification in North America
That's us!
Every day, in our own way, we contribute to the improvement of our environment and our society.
Come design the future with us!
Why join our team?
You will work in a stimulating and constantly evolving environment (no risk of getting bored with us)!
We simply understand. Your family and your health come first!
Your schedule is flexible and we trust you!
We have insurance (Concrete) and a great employee assistance program!
There are no limits to your career potential at Lion
What is the role?
The Mechanical Designer's main tasks will be to model 3D components of various battery configurations. The Mechanical Designer will use various modeling techniques such as sheet metal, harness and hose routing, surface and castings.
The Mechanical Designer will also be responsible for integrating various components into 3D models, performing 3D and 2D parts and assemblies, performing design reviews of models, producing assembly instructions, and participating in the prototyping of their concepts.
In your day-to-day work, you will:
Ensure the completion of all assigned design work;
Ensure the proper follow-up of deliverables in the management tools;
Conduct design review meetings at different stages of the projects;
Produce 3D drawings and assembly instructions;
Participate in prototyping and validation testing;
Follow up on issues related to his projects;
Evaluate and harmonize all changes, coming from various sources, that impact his various projects;
Ensure the quality of the respect of the specifications;
Work with suppliers to ensure a sound integration;
Contribute to the efforts of his team as needed.
What you need to succeed in this position
Knowledge
Bilingualism (French and English);
Mastery of a 3D CAD program;
Knowledge of various material forming techniques, an asset;
Knowledge of MS Office suite;
Skills
Highly analytical skills;
Ability to communicate effectively;
Ability to work in a team environment;
Ability to solve problems in an analytical, methodical and proactive manner; - Ability to prioritize
Ability to prioritize ;
Ability to meet deadlines
Skills and Attitudes
Demonstrate independence and resourcefulness;
Be a team player;
Be meticulous.
Experience
DEC in mechanical engineering
5 years experience as a mechanical designer (Asset) ;
Relevant experience in a manufacturing environment;
Experience in the field of transportation and/or automotive mechanics, an asset.
Benefits
Work/life balance
Group insurance
RRSP
Free parking
Continuing education
Employee assistance program