Material Supply Coordinator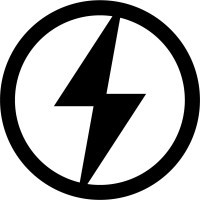 Lion Electric
Joliette, QC, Canada
Posted on Thursday, May 11, 2023
Job Description
Job Description
Innovative manufacturer of zero-emission vehicles
Leader in transportation electrification in North America

It's us!

Every day, in our own way, we help improve our environment and our society.

Come build the future with us!

Why you should join our team
You'll work in an exciting and constantly evolving work environment (you won't get bored with us)!
We totally understand. Your family and your health come first!
We offer (rock-solid) insurance coverage, and a great employee assistance program!
At Lion, your career potential is limitless!
Reporting to the Supply Chain Manager, the Material Supply Coordinator is responsible for the coordination and interaction with internal teams as well as suppliers and logistics to quickly resolve material issues before they negatively impact the production schedule.
Main responsibilities
Lead and / or participate in meetings with various stakeholders (buyer, planner, supervisor, and management) to drive solutions and mitigate material procurement issues.
Prepare and maintain progress reports on materiel shortages for management.
Analyze, prioritize, and finalize the actions that must be taken to anticipate and resolve shortage issues.
Conduct investigations to determine root causes of repetitive material shortages and initiate or recommend corrective actions.
Interacting with various departments to identify the issues during the planning process to anticipate shortages (bad part number, change management, alternate, etc.
Support buyers and follow up on late orders.
Track expedited orders and ensure that delivery deadlines are met.
Other duties as assigned.
If you read our description this far, it means you're interested! Read on…
Qualifications
Strong organizational and planning skills.
Excellent time management skills and ability to multi-task and prioritize work.
Works well under pressure and in fast passed environment.
Excellent written and verbal communication skills.
Organising delivery runs
Source new suppliers
Knowledge of Material Control is a plus.
Aptitudes / Approaches
Attention to detail and problem-solving skills.
Ability to manage multiple projects.
Maintains efficiency and accuracy with minimal supervision.
Training and Experience
3 to 5 years of experience in role
Experience in automotive industry a plus
Experience in handling confidential and sensitive information
We can't wait to talk with you!
Job Benefits
Group insurance coverage
Opportunities for advancement
Recognition of years of service
Access to professional development
Competitive salaries
Exceptional work environment