End of Line Technician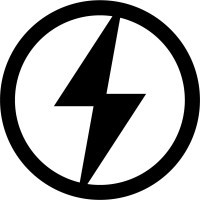 Lion Electric
Joliette, QC, Canada
Posted on Thursday, May 11, 2023
Job Description
Job Description
Innovative manufacturer of zero-emission vehicles
Leader in transportation electrification in North America

It's us!

Every day, in our own way, we help improve our environment and our society.

Come build the future with us!

Why you should join our team
You'll work in an exciting and constantly evolving work environment (you won't get bored with us)!
We totally understand. Your family and your health come first!
We offer (rock-solid) insurance coverage, and a great employee assistance program!
At Lion, your career potential is limitless!
Reporting to the Post Production Manager, the technician is responsible for completing incomplete vehicles and to proceed with their commissioning. He/she is called upon to perform all disassembly and assembly tasks and assembly of vehicles, as well as perform various tasks related to the position.
As part of your daily work, you would have to:
Finalize incomplete vehicles;
Putting vehicles into service;
Align vehicles;
Fill air conditioning systems;
Alll other related tasks.
If you read our description this far, it means you're interested! Read on…
What you need to succeed in this position:
High-level of visual awareness.
Advanced organizational skills.
Ability to work alone with minimal supervision.
Ability to analyze and interpret technical information.
Ability to stand for long periods.
We can't wait to talk with you!
Aptitudes and Approaches
To show initiative.
Demonstrate an analytical and synthetic spirit,
Be autonomous and responsible,
Have a team spirit and good communication skills.
Knowledge:
Heavy vehicle mechanics;
Halocarbon card an asset.
Skills :
Ability to work in a team;
Ability to learn quickly; -
Mechanical technical knowledge;
Basic electrical knowledge.
Demonstrate versatility;
Demonstrate autonomy;
Demonstrate attention to detail; -
Demonstrate manual dexterity;
Demonstrate thoroughness;
Be resourceful;
Be in good physical condition;
Be dynamic.
Studies and Experience
Education - DES - Technical DEP an asset
Experience in a manufacturing environment, an asset.
WORK ENVIRONMENT
Physical work ;
Always standing;
Working with arms above the head;
Heavy lifting;
Working outside as needed.
We can't wait to talk with you!
Job Benefits
Group insurance coverage
Opportunities for advancement
Recognition of years of service
Access to professional development
Competitive salaries
Exceptional work environment