Senior Embedded C developer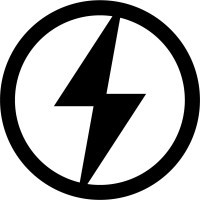 Lion Electric
Software Engineering
saint-jérôme, qc, canada
Posted on Friday, April 7, 2023
Description du poste
Innovative manufacturer of zero emission vehicles
Leader in transportation electrification in North America
That's us!
Every day, in our own way, we contribute to the improvement of our environment and our society.
Come design the future with us!
Why join our team?
You will work in a stimulating and constantly evolving environment (no risk of getting bored with us)!
We simply understand. Your family and your health come first!
We have insurance (Concrete) and a great employee assistance program!
There are no limits to your career potential at Lion!
What is the role?
Reporting to the Advanced Development team, the BMS Embedded Engineer is responsible for participating in the design, implementation and integration of the battery management system. Following Agile development, the embedded developer collaborates within a growing team in a fast-paced field.
In your daily work, you will be responsible for :
Participate in the design, implementation and documentation of BMS software;
Create SOC and SOH algorithms;
Contribute to the acquisition and communication of data on CAN buses;
Participate in the control and safety of the battery energy, diagnosis and maintenance system;
Take part in the development of the ISO26262 standard on the safety of on-board systems in road vehicles;
Take part in the development of unit tests and documentation.
What you need to succeed in this position:
Knowledge
Languages: C/C++, Model Based Design (MATLAB/Simulink);
Peripherals: CAN bus, UART, SPI, ISO-SPI;
Assets: Knowledge of BMS, ISO26262 and J1939.
Skills
Autonomous;
Good problem solving skills;
Analytical mind;
Thoroughness.
Skills and attitudes
Team player.

Education and experience
Bachelor's degree in electronics/electrical or software engineering, a technical degree with relevant experience will also be considered;
Experience in embedded software development.
Avantages
Conciliation travail/vie personnelle
Assurances collectives
REER
Stationnement gratuit
Formation continue
Cotisation professionnelle payée
Programme d'aide aux employés