Quality Engineer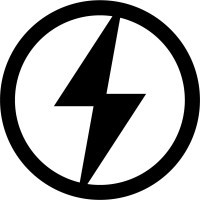 Lion Electric
Quality Assurance
Joliette, QC, Canada
Posted on Thursday, March 9, 2023
Job Description
Innovative manufacturer of zero-emission vehicles
Leader in transportation electrification in North America
It's us!
Every day, in our own way, we help improve our environment and our society.

Come build the future with us!

Why you should join our team?
You'll work in an exciting and constantly evolving work environment (no risk of getting bored with us)!
We simply understand. Your family and your health come first!
We offer (rock-solid) insurance coverage and a great employee assistance program!
There are no limits to your career potentiel at Lion!
What is the role proposed?
Reporting to the Director of Quality - Advanced Quality, the Quality Engineer will work with the various engineering departments to ensure quality assurance and supplier quality for the assigned platforms.
In your daily work, you will...
Support the quality assurance technicians;
Take charge of the in-depth analysis and find the causes of the problems;
Follow up on non-conformances and apply corrective solutions;
Work within the development teams of new platforms and prepare the requirements of the quality component before the production launch;
Work in collaboration with other departments to improve the reliability of our vehicles;
Provide regular follow-up on the development of new platforms;
Analyze data from vehicles to make recommendations for corrective actions;
Contribute to the definition of quality standards;
Participate in the implementation, improvement and management of the quality system;
Ensure the quality follow-up of engineering releases;
Participate in various quality audits;
All other related tasks.
Read on…
What you need to succeed in this position?
Knowledge
MS365 Suite
Use of ERP ( Infor)
Knowledge of measuring devices (vernier, micrometer);
Knowledge of the Microsoft Office suite.
Skills and attitudes
Action and results oriented;
Ability to communicate well with the various stakeholders;
Ability to work in a team;
Ability to solve problems;
Ability to balance priorities and effectively organize work to meet deadlines.
Demonstrate resourcefulness, self-reliance and drive.
Training and experience
Bachelor's degree in engineering.
Have three (3) to five (5) years of experience in a similar position;
Experience in quality in the transportation industry (heavy vehicles or automotive industry), an asset.
We can't wait to talk with you!