Project Coordinator - Lion Energy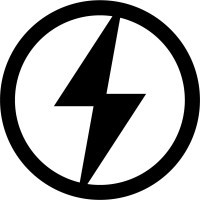 Lion Electric
Administration
Sacramento, CA, USA
Posted on Tuesday, February 28, 2023
Job Description
Innovative manufacturer of zero-emission vehicles Leader in transportation electrification in North America
It's us!
Every day, in our own way, we help improve our environment and our society.
Come build the future with us!
Why you should join our team
You'll work in an exciting and constantly evolving work environment (you won't get bored with us)!
We totally understand. Your family and your health come first!
Your hours are flexible, and we trust you!
We are really opened to having employees working remotely – we know it works!
We offer (rock-solid) insurance coverage, and a great employee assistance program!
At Lion, your career potential is limitless!
As part of your daily work, you would have to:
Coordinate projects in order to meet the specific requirements of each customer ;
Offer clients and the team partial or full support for their infrastructure projects to facilitate their deployment and operation ;
Perform planning, monitoring and activity reports on the various ongoing projects ;
Respond to questions, concerns and requests received by phone, email and other services ;
Master the general design and operation of electric vehicles ;
Master the charging infrastructure for electric vehicles.
If you read our description this far, it means you're interested! Read on…
What you need to succeed in this position:
Sense of planning and organization;
Ability to set and meet deadlines;
Define standards, monitor them and ensure compliance;
Ability to manage emergency situations and prioritize effectively;
Good ability to learn technical subjects;
You have natural leadership and your innate sense of communication helps maintain positive relationships;
Have great autonomy and good judgment;
Good understanding of customer service;
Be willing to travel to Quebec, Canada and within the United States;
Billingual French and english is a plus.
We can't wait to talk with you !