Controls Engineer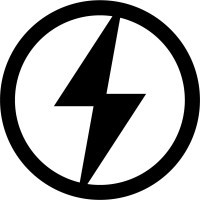 Lion Electric
Software Engineering
Joliette, QC, Canada
Posted on Wednesday, February 15, 2023
Job Description
Innovative manufacturer of zero-emission vehicles
Leader in transportation electrification in North America
Every day, in our own way, we help improve our environment and our society.

Come build the future with us!

Why you should join our team
You'll work in an exciting and constantly evolving work environment (you won't get bored with us)!
We totally understand. Your family and your health come first!
Your hours are flexible, and we trust you!
We are really opened to having employees working remotely – we know it works!
We offer (rock-solid) insurance coverage, and a great employee assistance program!
At Lion, your career potential is limitless!
The Controls system Engineer will participate in design development, implementation, and maintenance of new automation manufacturing equipments in the assembly lines.
The Controls Engineer will have to understand and develop the control system architecture, electrical schematics, controls strategy through programing all controls components such as PLC, safety devices ,wireless system, HMI, servo drive, Automated Guided Vehicles (AGV)/robots. Maintain machine process control hardware/software and Implement MES system best practices through collaboration with other process technology teams within the company.

As part of your daily work, you would have to:
Oversee the development of control systems for assembly line development and Implementation.
Provide technical and operational expertise for the day-to-day support of the controls systems and manufacturing equipment, Troubleshoot control systems hardware and software failures.
Perform effective root cause problem solving to solve process issues associated with equipment and/or machine performance.
Implement machine and equipment interface with plant-wide Manufacturing Execution System (MES) to communicate product acceptability, machine status, and process variables.
Modifying and Creating programs for Allen Bradley PLC/HMI, Siemens PLC/HMI and interact with subsystems such as conveyors, AGV/robots, Manufacturing Execution System (MES), Safety Scanner and 3rd party equipment.
Assist in automated processes into production and train Maintenance and Production teams to support after deployment into production. Train technicians on the maintenance and repair of controls systems.
Resolve and assist in repair issues with complex control system, electrical equipment, including motors, switches, switchboards, electrical mechanisms, automated machines, controls, panels, relays, circuit breakers, communication systems and alarms.
Create and update electrical schematics and drawings in AutoCAD,Work from schematics, drawings, layouts, or other specifications to locate and diagnose trouble in the electrical system or equipment.
Inspect systems to ensure they meet safety regulations ,Identify safety issues, support safety initiatives, and recommend and implement effective solutions.
What you need to succeed in this position:
Knowledge
Ladder logic PLCs (Allen Bradley ControlLogix, CompactLogix and RSLogix 5000);
Siemens PLCs and Simatic HMI;
Safety PLCs (Allen Bradley ControlLogix, SmartGuard);
Human Machine Interface (HMI / GUI - AB Panelview, FactoryTalk, TIA/WinCC, Ignition);
Experience in Control system and Industrial Networking;
Proficiency creating detailed electrical schematics in CAD (AutoCAD Electrical preferred) and experience in 3D CAD packages such as with SolidWorks and CATIA is a plus;
MES implementation with PLCs, SCADA/HMI and other control systems;
Working experience in robots and AGV is a plus;
Experience in Automotive industry is a plus.
Skills
Quickly adapts to an ever-changing environment;
Can create and implement new procedures and processes;
Clear verbal and written communication, logical reasoning skills;
Self-starter with positive attitude, ability to work individually and in team.
Go-getter
Autonomous
Creative
Analytical
Logical
Responsible
Qualifications
Bachelor's Degree in an engineering discipline (or equivalent - Controls system Engineering, Computer Systems Engineering, Mechatronic Engineering, Automation Engineering, etc.);
Minimum 3 years of experience as a hands-on Controls Engineer or Applications Engineer working on automation and/or electromechanical systems;
Previous experience in manufacturing environment preferred.
We can't wait to talk with you!