Manufacturing Engineer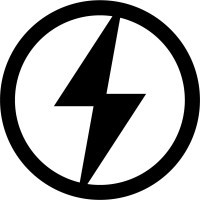 Lion Electric
Joliette, QC, Canada
Posted on Saturday, January 28, 2023
Job Description
Innovative manufacturer of zero-emission vehicles
Leader in transportation electrification in North America
It's us!
Every day, in our own way, we help improve our environment and our society.

Come build the future with us!

Here's why you should join our team:
You'll work in an exciting and constantly evolving work environment (you won't get bored with us)!
Work/life balance: When you need to take time off for you and your family, no worries – and no questions asked!
You want to change the view from your office window? No problem, we're all for working from home!
We offer (rock-solid) insurance coverage, and a great employee assistance program!
At Lion, your career potential is limitless!
Under the supervision of the Manufacturing Engineer Manager, the Manufacturing Engineer will be responsible for improving the layout
of the plant and ensuring space optimization. The Manufacturing Engineer will need to implement continuous
improvement strategies to ensure safety, productivity and efficiency.
As part of your daily work, you would have to:
· Furnish the factory;

Optimize the workspace;

Participate in OHS meetings ;

Coordinate risk assessments for existing and new processes;

Develop and carry out corrective actions to make the management of operating processes safer;

Analyze risks both at the level of operations and for the introduction of new products;

Target the needs of tools or jigs and participate in their design;

Support the other members of the industrial engineering department in the implementation of methods.

Time analysis and tooling needs;

Be the link between the research and development department and production for the realization of prototypes in order to determine efficient assembly methods;

Design or improve efficient and safe workstations;

All other related tasks.
If you read our description this far, it means you're interested! Read on…
What you'll need to succeed:
5 years of experience in industrial engineering;
Experience in the application of recognized principles of process safety;
Experience in a manufacturing environment, an asset.
Bachelor's degree in Industrial Engineering.
Mastery of productivity improvement tools techniques: 5S, Lean Manufacturing, Kaizen, Kanban.
Knowledge of ms office suite.
We already can't wait to talk with you!

Job Benefits
Flexible work schedule
Group insurance coverage
Opportunities for advancement
Recognition of years of service
Access to professional development
Possibility to work remotely