Commercial Development Internship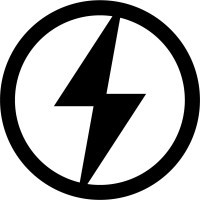 Lion Electric
Sacramento, CA, USA
Posted on Friday, November 25, 2022
Job Description
Job Description
Innovative manufacturer of zero-emission vehicles Leader in transportation electrification in North America
It's us!
Every day, in our own way, we help improve our environment and our society.
Come build the future with us!
Why you should join our team
You'll work in an exciting and constantly evolving work environment (you won't get bored with us)!
We totally understand. Your family and your health come first!
Your hours are flexible, and we trust you!
We are really opened to having employees working remotely – we know it works!
We offer (rock-solid) insurance coverage, and a great employee assistance program!
At Lion, your career potential is limitless!
Reporting to the Commercial Development Manager, the Commercial Development Intern will support the Commercial Development team in a variety of capacities, to include policy research, tracking Congressional hearings and events, preparing briefings and presentations, internal and external meeting preparation, and other tasks as needed. The CD Intern will work closely with each member of the Commercial Development Team to gain knowledge and experience in Government Relations, Business Development, Government Analytics, Government Communications, and Team Operations & Management.
As part of your daily work, you would have to:
· Do policy research on key areas of interest;
· Contribute to team objectives and outcomes under moderate supervision with room for independent judgment;
· Interface internally and externally practicing a high level of communication and professionalism;
· Utilize strong communication skills to explain, interpret, and summarize new and existing information;
· Assist with organizing logistics for efficient meetings and events;
· Assists with meeting preparation, follow-up, and expense reports;
· Update and manage data base;
· Initiate and track projects, as needed;
· Draft formal correspondence and create/edit presentations;
· Coordinate all follow-up activities with department employees;
· Support department with research and follow up with communications;
· Support department employees with administrative and operational needs;
· Additional duties as determined.
If you read our description this far, it means you're interested! Read on…
Knowledge
· Proficient in Microsoft Suite to include Word, Excel, PowerPoint.
· English – First langage.
Skills
· Proficient in Microsoft Word, Excel, PowerPoint, CRM Database
· English – First language. Second language is a plus;
· Ability to work as a team player on multiple projects across multiple teams;
· Ability to manage multiple, shifting priorities under tight deadlines;
· Strong research skills;
· Ability to communicate;
· Ability to organize;
· Work Style exhibiting a high level of discretion and independent judgment.
· Ability to work well in a fast-paced and evolving environment.
· Resourceful and Independent;
· Leader;
· Creative;
· Positive;
· Organized;
· Detail-oriented.
Education
· Currently enrolled in college/university in a field related to Government Relations, Environment & Sustainability, EV, or related fields.
Experience
· Seeking experience in the EV Industry
We can't wait to talk with you!
Job Benefits
Flexible work schedule
Group insurance coverage
Opportunities for advancement
Recognition of years of service
Access to professional development
Competitive salaries
Exceptional work environment
#LCELJ