Cashier/Customer Service Agent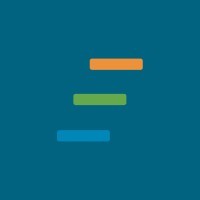 LifeLearn
Customer Service
Dallas, TX, USA
Posted on Monday, November 20, 2023
Company Description


LifeLearn empowers veterinary practices to optimize the way they do business, attract more clients, and improve profitability with a suite of customizable online solutions, including: WebDVM – custom veterinary websites; ClientEd – client education resource; Sofie – virtual DVM assistant; PetNurse – after-hours telehealth support; ALLYDVM – client communication + retention software.
Animal health corporations rely on LifeLearn to provide custom digital education, marketing, and communications products and services to help them market to their valued veterinary and pet-owner customers.
LifeLearn's award-winning competences in digital media, combined with longstanding veterinary content expertise, are just part of why LifeLearn has been named one of Canada's Fast-Growing Companies from 2015-2019.
Job Description


We are looking for an efficient, courteous cashier who possesses excellent customer service skills. The cashier will scan the customer's selections, ensure that prices and quantities are accurate, accept payments, issue receipts, answer inquiries, and provide helpful information to customers products, promotions, or item location. You will also respond to complaints, process refunds or exchanges of items, and maintain a clean workspace.
To succeed as a cashier, you should have a strong work ethic and high level of accuracy. You should be responsible, attentive to customer needs, and committed to providing excellent service.
Pay: $13.00 - $17.00 per hour.
Paid training with sign-on bonus
Cashier Responsibilities:
Welcoming customers, answering their questions, helping them locate items, and providing advice or recommendations.
Operating scanners, scales, cash registers, and other electronics.
Balancing the cash register and generating reports for credit and debit sales.
Accepting payments, ensuring all prices and quantities are accurate and proving a receipt to every customer.
Processing refunds and exchanges, resolving complaints.
Bagging or wrapping purchases to ensure safe transport.
Following all store procedures regarding coupons, gift cards, or the purchase of specific items, such as alcohol or cigarettes.
Maintaining a clean workspace.


Qualifications
Cashier Requirements:
High school diploma or equivalent.
Customer service or cashier experience.
Ability to handle transactions accurately and responsibly.
High level of energy with strong customer service skills.
Basic math and computer skills.
Ability to stand, walk, lift heavy items, and work with other team members in a fast-paced environment to provide excellent service.
Attention to detail.
Helpful, courteous approach to resolving complaints.


Additional Information
LifeLearn employees have a winning attitude and champion innovation, teamwork, and accountability through a results-oriented, customer-centric, and fun culture. We offer various health and financial benefits, learning opportunities, competitive compensation, rewarding bonus programs, and a wide range of work/life benefits designed to make your life easier.
We are an equal opportunity employer and we don't discriminate against any prospective employee or applicant on the basis of age, disability, race, color, religion, national origin, gender, or veteran status because we believe in you. Our HR policy promotes diversity in the workplace.