Division Manager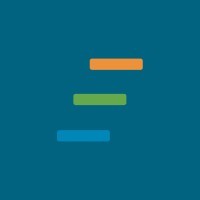 LifeLearn
Minneapolis, MN, USA
Posted on Monday, November 20, 2023
Job Description

We are looking to hire a dynamic division manager to join our company. In this role, your duties will include supervising the division's staff to ensure daily targets are met, ensuring that all work is completed in line with division procedures and policies, and reporting any work-related issues to management.

To ensure success as a division manager, you should have excellent leadership skills, as well as the ability to identify division problems and solve them quickly and efficiently. Ultimately, a top-notch division manager should have a strong working knowledge of management best practices and the ability to motivate and support division personnel.

Division Manager Responsibilities

Organizing, planning, and managing the daily tasks and operations of the division.

Evaluating the division's performance and identifying areas of improvement.

Providing technical direction and professional support to division personnel.

Ensuring that staff members comply with the policies and procedures of the division.

Assisting with employee recruitment, as well as overseeing the onboarding process and training of new division staff members.

Working with the financial department to plan and develop your division's monthly budget.

Reviewing office operations and reporting any issues to senior management.

Working with the HR department to handle all inter-division disputes and conflicts.