Division Manager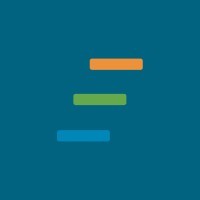 LifeLearn
Tacoma, WA, USA
Posted on Monday, November 20, 2023
Company Description


LifeLearn empowers veterinary practices to optimize the way they do business, attract more clients, and improve profitability with a suite of customizable online solutions, including: WebDVM – custom veterinary websites; ClientEd – client education resource; Sofie – virtual DVM assistant; PetNurse – after-hours telehealth support; ALLYDVM – client communication + retention software.
Animal health corporations rely on LifeLearn to provide custom digital education, marketing, and communications products and services to help them market to their valued veterinary and pet-owner customers.
LifeLearn's award-winning competences in digital media, combined with longstanding veterinary content expertise, are just part of why LifeLearn has been named one of Canada's Fast-Growing Companies from 2015-2019.
Job Description


We are looking to hire a dynamic division manager to join our company. In this role, your duties will include supervising the division's staff to ensure daily targets are met, ensuring that all work is completed in line with division procedures and policies, and reporting any work-related issues to management.
To ensure success as a division manager, you should have excellent leadership skills, as well as the ability to identify division problems and solve them quickly and efficiently. Ultimately, a top-notch division manager should have a strong working knowledge of management best practices and the ability to motivate and support division personnel.
Division Manager Responsibilities:
Organizing, planning, and managing the daily tasks and operations of the division.
Evaluating the division's performance and identifying areas of improvement.
Providing technical direction and professional support to division personnel.
Ensuring that staff members comply with the policies and procedures of the division.
Assisting with employee recruitment, as well as overseeing the onboarding process and training of new division staff members.
Working with the financial department to plan and develop your division's monthly budget.
Reviewing office operations and reporting any issues to senior management.
Working with the HR department to handle all inter-division disputes and conflicts.


Qualifications
Division Manager Requirements:
A bachelor's degree in business, project management, or a similar field.
A minimum of 2 years of experience in a management role.
Excellent knowledge of management best practices and strong managerial skills.
Solid communication and team working skills.
Good conflict resolution and problem-solving skills.
Excellent organizational and project management skills.
The ability to navigate stressful work situations.


Additional Information
LifeLearn employees have a winning attitude and champion innovation, teamwork, and accountability through a results-oriented, customer-centric, and fun culture. We offer various health and financial benefits, learning opportunities, competitive compensation, rewarding bonus programs, and a wide range of work/life benefits designed to make your life easier.
We are an equal opportunity employer and we don't discriminate against any prospective employee or applicant on the basis of age, disability, race, color, religion, national origin, gender, or veteran status because we believe in you. Our HR policy promotes diversity in the workplace.