Virtual Personal Assistant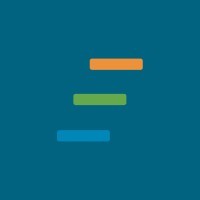 LifeLearn
Little Rock, AR, USA
Posted on Monday, November 20, 2023
Company Description


LifeLearn empowers veterinary practices to optimize the way they do business, attract more clients, and improve profitability with a suite of customizable online solutions, including: WebDVM – custom veterinary websites; ClientEd – client education resource; Sofie – virtual DVM assistant; PetNurse – after-hours telehealth support; ALLYDVM – client communication + retention software.
Animal health corporations rely on LifeLearn to provide custom digital education, marketing, and communications products and services to help them market to their valued veterinary and pet-owner customers.
LifeLearn's award-winning competences in digital media, combined with longstanding veterinary content expertise, are just part of why LifeLearn has been named one of Canada's Fast-Growing Companies from 2015-2019.
Job Description


We are looking for a Virtual Assistant who will be responsible for administrative support to our team while working remotely. You will handle administrative projects and deliver high-quality work under minimum supervision.
You are required to have experience of fulfilling various administrative tasks٫ including answering emails٫ scheduling meetings and making travel arrangements. A strong Internet connection is required٫ along with experience using communication tools like Skype or Zoom.
Pay: $18.00 - $23.00 per hour.
Virtual Assistant responsibilities are:
Organize communication via emails and phone calls
Provide customer service as first point of contact
Organize meetings٫ travels and accommodations
Manage contact lists and organize managers' calendars
Create and review customer spreadsheets and keep online records
Conduct market research and report on the results
Prepare presentations
Help employees with their administrative queries


Qualifications
Virtual Assistant requirements are:
2+ years' experience of working on a Virtual Assistant or other relevant position
Significant experience with current technologies٫ like desktop sharing٫ cloud services and VoIP
Good practical experience with word-processing software and spreadsheets٫ particularly MS Office
Good practical experience with online calendars and scheduling٫ particularly Google Calendar
Strong phone٫ email and instant messaging communication skills
Strong organizational and time management skills
High school diploma; additional qualification as an Administrator or Executive Assistant will be a bonus


Additional Information
LifeLearn employees have a winning attitude and champion innovation, teamwork, and accountability through a results-oriented, customer-centric, and fun culture. We offer various health and financial benefits, learning opportunities, competitive compensation, rewarding bonus programs, and a wide range of work/life benefits designed to make your life easier.
We are an equal opportunity employer and we don't discriminate against any prospective employee or applicant on the basis of age, disability, race, color, religion, national origin, gender, or veteran status because we believe in you. Our HR policy promotes diversity in the workplace.