Data Specialist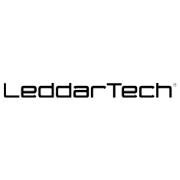 LeddarTech
IT
Quebec City, QC, Canada
Posted on Thursday, October 5, 2023
LeddarTech's mission is to improve safety and quality of life for travelers, commuters, workers, and mobility industry professionals by enabling applications that reduce traffic congestion, minimize the risk of road accidents, and improve the overall efficiency of road transport. Our values set the roadmap for what we stand for, and are at the core of everything we do.
We wish to contribute to society by improving mobility and quality of life.
We create wealth through innovation, unique Intellectual Property and expertise that meet market needs and customer expectations.
We engage in win-win partnerships to accelerate technology deployment and adoption.
We are committed to our success, and we are willing to surpass ourselves to reach our goals.
We recognize our team's talent, expertise, professionalism, and creativity as an integral part of our success.
YOUR MISSION
Improve the data lifecycle (40%)
Study and assess current data infrastructure and propose a plan to integrate current systems to a desired future state based on LeddarTech business vision
Provide recommendation to data engineering team to improve tools and process, and pipeline
Responsible to create and update the procedure of a specific process data life cycle
Work closely with data engineering, DEVOPS, IT and Architect to support the development of the best data infrastructure. Ie. Provide best practice recommendation and stimulate technical discussion to develop the best solution for Leddartech future needs
Data specialist – Support Data collection and annotation projects (50%)
Lead an annotation project and deliver quality data to the internal customers of the company
Contribute to technical task execution of the data life cycle process ie. Recording, slicing, QA, ... to ensure the throughput, the quality of the data
Review and approve the quality of the work of the team
Challenge and improve the data annotation policy with the support of algo and test team
Master annotation policy and all tools and methods of the data life cycle. Contribute to improve the annotation policy and tools
Collaborate in the development of the organization (10%)
Participate in meetings relevant to his function
Collaborate with co-workers
Collaborate in the administrative procedures of the organization
Keep knowledge up to date
Work with DevOps & data engineering & data verification team to design and deploy best data pipeline for the development of our product lines
Work with Data engineering team to design and deploy data collection tools
The ideal person for this job will have
B.Sc./B.A degree in industrial engineering, electrical engineering, software engineering or other technical degree
2+ years of experience in a technical role
Experience in a start-up an advantage is an asset
Experience working with international customers and partners is an asset
Experience in complex projects management is an asset
Self-motivated and savvy problem solver with a passion for technology
Software development knowledge (python, an asset)
Data format, robotics, calibration, neural networks (an asset)
* Languages ​​- Bilingual English-French (ESSENTIAL)
Your LeddarTech Environment
Flexibility: Many positions in the organization allow for flexible work hours.
Collaboration: As a lean organization, everyone's input matters. You will have the opportunity to influence our technology roadmap and contribute to our common success.
A Thriving Work Environment: Our offices are modern and be assured you will never have a boring day here.
The Right Tools Provided: Regardless of your position, we will outfit you with all the tools you need to be successful.
Investment in Learning: Opportunities to attend seminars, trainings, and conferences to enhance your skills.
#Envision the Road Ahead!