Buyer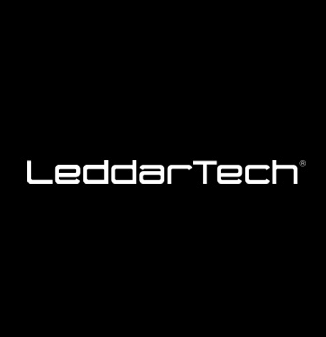 LeddarTech
Accounting & Finance
Quebec City, QC, Canada
Posted on Tuesday, April 18, 2023
LeddarTech's mission is to improve safety and quality of life for travelers, commuters, workers, and mobility industry professionals by enabling applications that reduce traffic congestion, minimize the risk of road accidents, and improve the overall efficiency of road transport. Our values set the roadmap for what we stand for, and are at the core of everything we do.
We wish to contribute to society by improving mobility and quality of life.
We create wealth through innovation, unique Intellectual Property and expertise that meet market needs and customer expectations.
We engage in win-win partnerships to accelerate technology deployment and adoption.
We are committed to our success, and we are willing to surpass ourselves to reach our goals.
We recognize our team's talent, expertise, professionalism, and creativity as an integral part of our success.
YOUR MISSION
Procurement (70%)
Ensure production supply taking into account the needs generated by customer orders and sales forecasts
Ensure non-production supply (projects, parts for engineering modifications, consumables, etc.)
Handle follow-up and reminders with suppliers as needed
Maintain receipt dates, delivery times and the parameters necessary for sound supply management
Supplier relations (15%)
Build and maintain good business relationships with suppliers
Prepare calls for tenders and analyze bids
Participate in the process of selecting and approving new suppliers
Participate in negotiating long-term contracts as well as supply agreements and ensure compliance with these agreements
Investigate and handle complaints from our suppliers
Continuous improvement (15%)
Propose and participate in continuous improvement and cost reduction initiatives
Optimize purchase processing and management, including needs analysis for requests
Propose and participate in the deployment of new tools to improve our efficiency
The ideal candidate for this position will have
Bachelor Degree in Business Administration, Operations Management, or a related field, or relevant experience
3-5 years of experience in a manufacturing and/or product development environment, including experience in project mode
Mastery of the Office suite, primarily Excel
Familiarity with the Genius ERP system (an asset)
Experience with document management tools such as: Therefore (an asset)
The ability to work under pressure and manage multiple projects simultaneously
Structured and organized, with an exceptional ability to adapt
Solution-oriented and able to demonstrate creativity in proposed solutions
The ability to develop good interpersonal relationships with both colleagues and suppliers
Proactive, dynamic and motivated
Good verbal and written communication and negotiating skills
Bilingual with fluency in both oral and written French and English
Your LeddarTech Environment
Flexibility: Many positions in the organization allow for flexible work hours.
Collaboration: As a lean organization, everyone's input matters. You will have the opportunity to influence our technology roadmap and contribute to our common success.
A Thriving Work Environment: Our offices are modern and be assured you will never have a boring day here.
The Right Tools Provided: Regardless of your position, we will outfit you with all the tools you need to be successful.
Investment in Learning: Opportunities to attend seminars, trainings, and conferences to enhance your skills.
#Envision the Road Ahead!