Director of Information Technology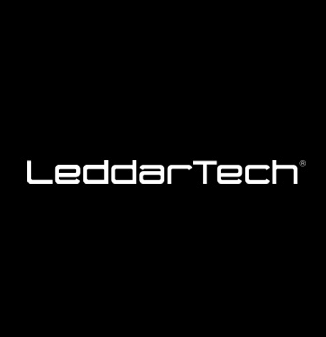 LeddarTech
IT
Quebec City, QC, Canada
Posted on Thursday, February 16, 2023
LeddarTech's mission is to improve safety and quality of life for travelers, commuters, workers, and mobility industry professionals by enabling applications that reduce traffic congestion, minimize the risk of road accidents, and improve the overall efficiency of road transport. Our values set the roadmap for what we stand for, and are at the core of everything we do.
We wish to contribute to society by improving mobility and quality of life.
We create wealth through innovation, unique Intellectual Property and expertise that meet market needs and customer expectations.
We engage in win-win partnerships to accelerate technology deployment and adoption.
We are committed to our success, and we are willing to surpass ourselves to reach our goals.
We recognize our team's talent, expertise, professionalism, and creativity as an integral part of our success.
YOUR MISSION
In an emergent industry and a rapidly growing environment, the director will guide a team of 9 professionals through the conception and selection of tools to support the environmental detection software solutions created by our engineering team.
Core responsibilities:
Oversee IT Infrastructure (30%)
Standardize and implement our business processes and solutions with an international outlook to improve organizational efficiency and capitalize on the inherent synergies in business processes and technology use
Deploy a robust, secure international technology infrastructure to ensure IT business solution availability and efficacy
Design and implement IT infrastructure capable of meeting the company's growth and availability objectives, including Cloud options
Advise and suggest solutions then participate in developing the recommended solutions
Support ERP system use (Updates and BI)
Monitor and adjust data storage needs
Guarantee cybersecurity by conducting regular internal and external audits, providing training, raising awareness and setting up/maintaining security governance
Execute IT Strategy (40%)
Write and update documentation, including IT department ISO procedures
Ensure application of IT department policies
Analyze operating anomalies and security issues and provide solutions to resolve them
Ensure maximum availability of company infrastructure and applications
Define network performance dashboards
Oversee testing of solutions under consideration to meet the company's future IT needs
Manage IT Department Employees (20%)
Fill open positions in your department
Set IT team member performance objectives
Manage periodic reviews and check-in meetings with employees in your department
Support skill development for your team members
Manage IT Purchases and Contracts (10%)
Select the company's IT solution suppliers
Track and document software inventory in order to coordinate annual license renewals
Set and track the IT budget and make purchases in collaboration with the purchasing department
The ideal person for this job will have
Undergraduate IT degree or DEC (diploma of college studies) equivalent + 20 years of progressive IT experience
15 years of experience with similar responsibilities as head of an IT department at a rapidly growing international organization
Experience designing network infrastructure
Demonstrated experience building teams and managing employees
Focused on the internal clients you serve
Ability to explain complex ideas to a varied audience
Ability to maintain good relationships in a multicultural context
Fluent in English and French (written and spoken)
Organized, taking a structured approach to proposing and implementing suggestions
Meticulous, solution-focused follow-up
Extraordinary ability to adapt in the context of rapid company growth
Results-oriented and outstanding ability to navigate ambiguity and make complex decisions with limited information
Skilled in problem analysis and diagnostics
Your LeddarTech Environment
Flexibility: Many positions in the organization allow for flexible work hours.
Collaboration: As a lean organization, everyone's input matters. You will have the opportunity to influence our technology roadmap and contribute to our common success.
A Thriving Work Environment: Our offices are modern and be assured you will never have a boring day here.
The Right Tools Provided: Regardless of your position, we will outfit you with all the tools you need to be successful.
Investment in Learning: Opportunities to attend seminars, trainings, and conferences to enhance your skills.
#Envision the Road Ahead!