Director of Finance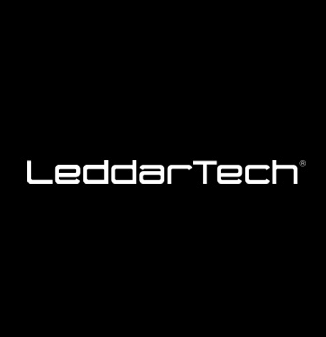 LeddarTech
Accounting & Finance
Montreal, QC, Canada
Posted on Saturday, February 4, 2023
LeddarTech's mission is to improve safety and quality of life for travelers, commuters, workers, and mobility industry professionals by enabling applications that reduce traffic congestion, minimize the risk of road accidents, and improve the overall efficiency of road transport. Our values set the roadmap for what we stand for, and are at the core of everything we do.
We wish to contribute to society by improving mobility and quality of life.
We create wealth through innovation, unique Intellectual Property and expertise that meet market needs and customer expectations.
We engage in win-win partnerships to accelerate technology deployment and adoption.
We are committed to our success, and we are willing to surpass ourselves to reach our goals.
We recognize our team's talent, expertise, professionalism, and creativity as an integral part of our success.
OVERVIEW OF THE POSITION
Reporting to the CFO, the Director of Finance with his team is responsible to produce accurate and timely reporting for all accounting and operational activities. Ensure that all Corporate Policies and Procedures are applied in a harmonized manner across the various operating units in accordance with SEC "Securities and Exchange Commission" obligations. monthly, quarterly and annual financial and operational reporting. Responsible for the preparation of all annual social financial statements for all legal entities and the preparation of income tax returns for all those entities. Ensure that appropriate internal controls are operational and work with corporate auditors and financial institutions. Contribute to some corporate responsibilities, as agreed upon with the CFO.
YOUR MISSION
Manages all financial activities and works with the Region Management Committee to plan and execute the Region and Company goals & objectives
Prepare or coordinate the preparation of all analysis for the decision-making process at the Management Committee level
Lead and develop the finance team, through goal setting and continuous impr0vement activities
Ensure that all Corporate Policies and Procedures are applied in a harmonized manner across the various units
Responsible to ensure that all subsidiaries financial statements are being produced annually in accordance with local legislation.
Support the FPA Team in the preparation of the MD&A and sign it
Prepare material for Board of Directors meetings
Prepare all financial information required for investors and markets communication
Support the FPA Team in Budget preparation, Forecast Update and Business Plan annual exercise
Ensure that appropriate internal controls are operational and work with internal auditors, corporate auditors, and financial institutions
Directly responsible for DOS (reduce) and DOP (increase) improvement in its divisions and shared responsibility with EVP region on Inventory aging
Recommend to the Corporate level any action plan susceptible to improve global return on assets
Support the CFO in regards with any Financing or M&A transaction
Ensure that the company benefits from all the tax credits and subsidies for which it is eligible
Ensure the sound management of regulatory obligations, the development and application of the measures necessary to ensure compliance
THE IDEAL PERSON FOR THIS JOB WILL HAVE
Bachelors in Accounting or Finance
10-15 years total accounting-related experience
8 years of managerial experience
Experience at big-4 public accounting firm is an asset
CPA certification or equivalent
Experience at multinational corporation and dealing with different culture
Experience in Technology enterprise
Strong knowledge of IFRS standard
Experience in publicly traded companies
Strong leadership skills
Excellent verbal & written communication skills
Strong analytical skills
Independently motivated
Hybrid workstyle
Travel to our head office in QC city is required according to business needs 20%
Excellent oral and written communication skills, in English and French
Your LeddarTech Environment
Flexibility: Many positions in the organization allow for flexible work hours.
Collaboration: As a lean organization, everyone's input matters. You will have the opportunity to influence our technology roadmap and contribute to our common success.
A Thriving Work Environment: Our offices are modern and be assured you will never have a boring day here.
The Right Tools Provided: Regardless of your position, we will outfit you with all the tools you need to be successful.
Investment in Learning: Opportunities to attend seminars, trainings, and conferences to enhance your skills.
#Envision the Road Ahead!