Software Team Lead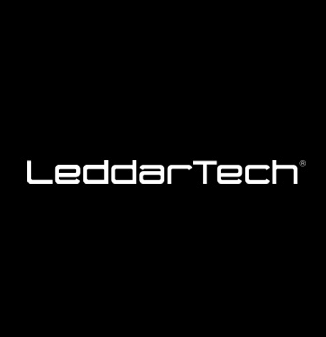 LeddarTech
Software Engineering
Or Yehuda, Israel · Tel Aviv District, Israel
Posted on Tuesday, December 27, 2022
LeddarTech's mission is to improve safety and quality of life for travelers, commuters, workers, and mobility industry professionals by enabling applications that reduce traffic congestion, minimize the risk of road accidents, and improve the overall efficiency of road transport. Our values set the roadmap for what we stand for, and are at the core of everything we do.
We wish to contribute to society by improving mobility and quality of life.
We create wealth through innovation, unique Intellectual Property and expertise that meet market needs and customer expectations.
We engage in win-win partnerships to accelerate technology deployment and adoption.
We are committed to our success, and we are willing to surpass ourselves to reach our goals.
We recognize our team's talent, expertise, professionalism, and creativity as an integral part of our success.
YOUR MISSION
Creating and maintaining perception software (100%)
• Creating and maintaining perception software
• Working with complex high-performance systems, building new features Using C++ and Grapics libraires, as well as adapting existing code base and integrating it into customer's platforms
• Development and integration of interface and recording SW modules for hardware sensors
• Collaborate with algorithm engineers and application teams to elaborate needs, key requirements, interfaces and system constrains
• support troubleshooting of issues in deploying of software stacks
• Technical lead within the group
• Ensures that design methods, procedures and standards are followed in accordance with product requirements
• Actively participate in the creation of project planning in collaboration with the project manager
• Assign tasks and coordinate project technical activities in order to guarantee compliance with project deliverables and milestones
• Lead a team of talented and experienced SW developers
The ideal person to fill this position will have:
• Bsc or MSc degree in computer science, computer engineering, electrical engineering, software engineering
• At least 6 years experience in similar roles
• High technical competence that includes a track record of strong coding and individual technical accomplishments
• Proven experience in multi-disciplinary high-performance systems at a multi-threaded environment.
• In depth experience with C++, familiar with Python
• Proven Linux programming skills
• Experience in System Software, build environment and hardware porting
• Experience with high performance optimization and use of HW/GPU accelerators
• Experience integrating SW on complicated SoC , advantage
• Experience working with automotive industry standards , advantage
• Excellent communication skills, Excellent problem-solving skills Leadership, Team Player
Your LeddarTech Environment
Flexibility: Many positions in the organization allow for flexible work hours.
Collaboration: As a lean organization, everyone's input matters. You will have the opportunity to influence our technology roadmap and contribute to our common success.
A Thriving Work Environment: Our offices are modern and be assured you will never have a boring day here.
The Right Tools Provided: Regardless of your position, we will outfit you with all the tools you need to be successful.
Investment in Learning: Opportunities to attend seminars, trainings, and conferences to enhance your skills.
#Envision the Road Ahead!