Senior Electrical Designer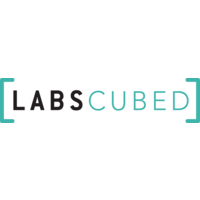 LabsCubed
Job Functions:
Other Engineering
Employment Types:
Full-time
Locations:
Kitchener, ON, Canada
Compensation:
70,000 – 95,000 CAD per year
The Role
Blinking lights! An exhilarating feeling that courses through your veins as the design you've been working on comes to life. A power system, an RF transceiver, or a motor controller; it doesn't matter, you feel pride in a job well done and the feeling of one more design under your belt. LabsCubed wants a passionate electrical designer like you to help in building the robotics that automate the future of material development. You'll be part of a multi-disciplinary team iterating on fast prototypes through the design life-cycle to make the award winning hardware our customers love. You'll be responsible for:
Contributing to the effort at all stages of design and prototyping: initial concept development, rapid and iterative design and testing efforts, manufacturing of engineering prototypes and demonstration to customers and investors;
Designing, developing, integrating, and testing of system components, including PCBA, cables and connectors, analog and digital sensors, and actuators
Sourcing components and interfacing with suppliers;
Writing microcontroller code and firmware for bring-up and system integration
Collaborating with system, mechanical, firmware, network and full stack engineers in designing connectivity of all functional components to our cloud infrastructure
Qualifications
Master's, Bachelor's degree or Diploma in Electrical Engineering, or equivalent;
7+ years of industrial experience, or equivalent academic experience, in electrical systems design and product development, preferably with a focus on robotics/automation systems
Expert knowledge of Altium designer
Exceptional electrical and firmware debugging skills including use of JTAG, serial ports, oscilloscopes and logic analyzers.
Expert knowledge of designing point-of-load, motor drive systems, transceiver and SoM/SoC integration
Solid knowledge of current state-of-the-art technologies in ICs, sensors, actuators
Experience designing to global EMC standards such as IC, FCC, and CISPR
Experience designing to global safety standards (eg. CE, OHSA)
Expert knowledge designing for transient immunity, ESD and surge protection
Experience developing firmware for microcontrollers; STM32 considered an asset.
Knowledge of electronics fabrication and assembly as well as embedded middleware applications and services.
Assets
Experience with embedded Linux: bootloading, hardware access, drivers, device tree, etc.
Familiarity integrating video systems including low-level image capture using MIPI-CSI image sensors
Python and C development experience
Linux kernel integration