Sr Robotics System Engineer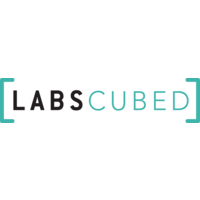 LabsCubed
Job Functions:
Other Engineering
Employment Types:
Full-time
Locations:
Kitchener, ON, Canada
Compensation:
95,000 – 110,000 CAD per year
The Role
Every good problem starts with a problem definition and discovery of requirements followed by specification; a lesson you took to heart years ago. You also discovered that there is no field you're afraid to dive into; the principles are similar but the details are different and that is exciting. These discoveries have led you on a journey to connect the big picture with the little picture, to consider systems as a whole, to lead teams through the process of product discovery to product launch, to diversify your skills in a need to understand how to design better. This journey led you to robotics, controls and automation where you have learned how to design complex systems, integrating arrays of varying sensors and fusing inputs into a cogent view of the world around. LabsCubed is hoping you'll join us as we revolutionize the science of material design. Through the application of sensing, metrology, actuation, environmental control and machine learning, we are changing material development. You will:
Develop high-level system and subsystem design integrating optical measurement, motion control and sensors
Develop requirements, specifications and verification plans
Guide and drive prototype build and testing iterations
Apply engineering principles and perform calculations, including statics, dynamics, electrical distribution
Advocate for design to cost, design for test, and design for manufacturing approaches
Get ready to get your hands dirty, you'll be proud of the work you do here for the decades to come.
Qualifications
Master's degree in Systems Engineering, Control Systems, Robotics & Automation, Mechatronics, Electrical or Similar Technical Field
5+ years of experience in systems engineering, control systems, and/or project engineering are required;
Experience leading project teams
Experience integrating complex systems of sensors into digital control systems; including applications in motor control, metrology, environmental control, force feedback and 3D printing
Expert experience driving functional requirements based on global standards and regulatory compliance inclusive of test definition and execution
Expert experience in control systems for actuators specifically for robotics systems
Experience in a fast-prototyping environment: brain-storming, defining requirements, machining and testing in quick succession.
Experience designing systems with user interfaces (touchscreen, etc).
Knowledgeable of common interfaces and protocols for sensors (eg. modbus, SPI, I2C, 1-Wire, RS485)
Knowledgeable of electrical power distribution systems for driving motors
Knowledgeable of human factors
Experience with designing optical measurement systems including video considered an asset
Linux experience and programming considered an asset