Robotic Test Equipment Designer - Mechanical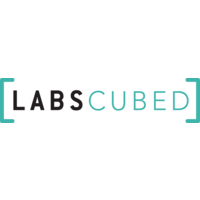 LabsCubed
Job Functions:
Other Engineering, Design
Employment Types:
Full-time
Locations:
Kitchener, ON, Canada
Compensation:
65,000 – 90,000 CAD per year
About the Job:
The role is for a Product Development Engineer and will focus on mechanical design of new products while integrating electrical and cable systems, as well as continuous support of current products. The ideal candidate will be a driven, self-starting, and creative engineer who has an eye for detail and the ability to make independent decisions based on big picture thinking.
About You
You want to work at a quickly growing company with the goal of building something great. You are passionate and view work as a place to implement your unique talents and show what you can do while having fun doing it. You want to be surrounded by people like you; creative, fun-loving, and passionate about their work. You are motivated by challenges and looking to make a big impact!
#yourmission
Design mechanisms, subsystems and complete machines involving mechanical, pneumatic, hydraulic, electrical, and electronic components using Solidworks
Perform engineering calculations with respect to strength of materials, speeds, horsepower, temperature, pressure, force, etc. as related to machine and tool designs
Produce bills of materials using CAD and spreadsheets
Verify that designs meet specifications, requirements, standardization, and safety standards
Verify detail drawings for accuracy, proper material selection, machining techniques, finishes and cost saving
Communicate with customers, vendors, and team members regarding all aspects of the project
Provide design support to electrical, programming, purchasing, manufacturing, assembly, and service teams
Prepare technical documentation as required
Ensures design files and other related documents are updated
Take lead on various projects and ensure they stay on track and meet the budget and timeline
#yourskills
Minimum 5 years of Mechanical Design experience
Minimum 5 years of automation design and integration experience
Advanced knowledge of Solidworks
Knowledge of existing and emerging technologies in automation and machine design
Familiar with different manufacturing processes (CNC, sheetmetal, etc)
Strong mechanical aptitude and analytical skills
Familiar with applicable safety and ergonomics standards (Examples:
Scrappy, independent and able to solve problems quickly (It is a startup after all)
Excellent verbal and written communication skills
Ability to multitask and prioritize workload
Ability to work in a fast-paced environment
Proven team player with the ability to interact effectively with a team, customers, and vendors while representing the company in a professional manner
#bonusskills
Experience with robotic arms
Comfortable using common power tools and hand tools
Benefits/Perks
Ping Pong
Company games on Fridays
Located near a LRT stop
LabsCubed is committed to supporting a culture of diversity and accessibility across the organization. We hire the best talent regardless of race, color, creed, national origin, ancestry, disability, marital status, age, sex, veteran status or sexual orientation.