Associate General Counsel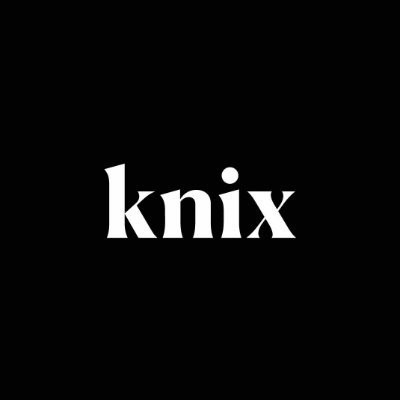 Knix
Legal
Toronto, ON, Canada
Posted on Tuesday, March 14, 2023
Knix is a direct to consumer intimate apparel brand that is re-inventing intimates for real life. Through our innovative products and our engaged community, we are empowering people everywhere to be unapologetically free. Launched in 2013, we are one of the fastest growing companies in Canada and globally recognized as an innovator within the apparel space.
Knix is on the hunt for an Associate General Counsel to join our growing team. We're looking for an experienced attorney who will serve as Associate General Counsel and oversee the legal and compliance functions. As the Associate General Counsel, you will be responsible for managing legal risk across the organization including building and managing relationships with (i) internal cross-functional teams; (ii) our parent organization, Essity AB; and (iii) external legal firms. This is a Generalist role that requires the candidate to work across multiple legal topics. Core areas of focus will include: commercial contracts, employee relations, advertising and marketing, FDA/FTC regulations, privacy, real estate and intellectual property.
The ideal candidate is comfortable and thrives working independently and does not require the support of a broader internal legal team. The maturity and business acumen to analyze risk and make decisions that balance business and legal needs is a requirement. The candidate must have the confidence to make decisions themself, while exercising sound judgment to know when outside support is appropriate. This position is of key strategic importance to Knix and will have exposure to and interactions with key executives across multiple projects. The position reports to the Chief of Staff and works closely with our General Counsel, President, Chief Operating Officer, Chief People Officer, Director of ESG, and Directors across the organization.
About You
You are a strategic thinker. You manage complexity with ease and are comfortable making decisions that balance legal risk and business needs.
You are curious and love to learn. You are comfortable overseeing areas of law that you are not an expert in - quickly understanding the key business issues and quantifying risks.
You are highly accountable with a strong bias for action. You keep stakeholders informed of project timelines and appropriately manage time-sensitive deliverables.
You collaborate and build trust-based relationships across stakeholder groups.
You are an expert in simplifying complex legal concepts to the business.
Above all, you're proactive, positive, and inspired by Knix and our mission!
The Opportunity
Act as a strategic partner and advisor to the Knix leadership team. Lead legal projects and drive legal and compliance initiatives.
Provide proactive planning and strategic advice to the business on regulatory issues impacting the business.
Support management decisions with robust risk assessments and ensure senior management is aware of legal trends and developments as well as risk exposure.
Provide advice and guidance on corporate governance matters.
Develop internal guidelines, policies and procedures for managing legal and compliance risks.
Manage various types of litigation that may arise with the assistance of external counsel.
Coordinate external legal counsel reviews as required.
Oversee contract negotiations and renewals.
Provide training and education to the Knix team on legal, regulatory, and compliance issues impacting the business.
Manage the legal budget including external counsel and strategic initiatives.
Collaborate with Essity to provide globally aligned legal advice.
Qualifications
Minimum of 6-10 years direct experience in the legal practice of commercial, marketing, or consumer products law, with increasing responsibility and team management.
In-house experience is an asset.
Understanding of core Canadian commercial best practices and appreciation for the key areas of legal difference across Canada and the United States.
Experience managing compliance-related obligations is a benefit, including implementing and overseeing internal controls to ensure compliance with state/provincial, federal or international regulations or laws.
Experience building and maintaining a new function or program is preferred.
Strong relationship-building, problem-solving, and collaboration skills.
Proven ability to successfully multitask, remain responsive and agile to changes in business priorities, and to deliver pragmatic, risk-based recommendations to the business.
Demonstrated ability to work and manage time spent on projects independently and with little supervision while performing duties.
Experience guiding teams in implementing legal or compliance projects.
Experience implementing and using legal department technology is a benefit.
How we Hire
Our people are what make Knix, Knix! Our people are passionate and have a strong belief in our mission. Our people are naturally curious and ambitious by nature. Employees feel respected and supported at Knix. We take an inclusive and equitable approach offering the same interview experience to every candidate we meet with. Knix is an equal opportunity employer, we celebrate everyone and their intersecting identities. We know and believe that diverse and inclusive teams empower us to make better decisions and inspire innovation so that we can better serve our customers and community. We are committed to providing reasonable accommodations and will work with you to meet your needs. If you are a person with a disability and require assistance during the application process, please don't hesitate to reach out! We celebrate our inclusive work environment and welcome members of all backgrounds and perspectives to apply.