FP&A Manager - (Merchandising & Brand)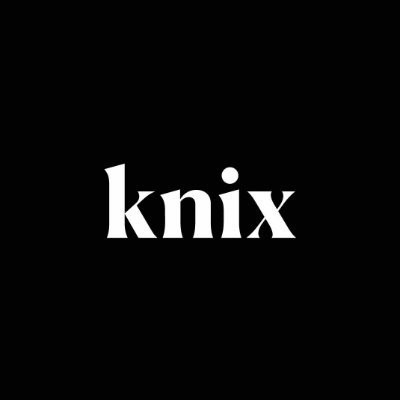 Knix Wear
Sales & Business Development
Toronto, ON, Canada
Posted on Friday, November 17, 2023
Knix is a direct to consumer intimate apparel brand that is re-inventing intimates for real life. Through our innovative products and our engaged community, we are empowering people everywhere to be unapologetically free. Launched in 2013, we are one of the fastest growing companies in Canada and globally recognized as an innovator within the apparel space.
We are seeking an FP&A Manager with an analytical, collaborative and business-oriented background. The position is responsible for analyzing and controlling the financial performance of the Knix Business (P&L, Working Capital and Cash Flow). Your activities include analysis of revenue, costs, expenses and margins by product family and sales channel, including explanation of deviations between plan and actuals. In this role, you will be responsible for connect and work specifically with the Merchandising and Brand functions to help them build and run a consistent monthly FCST, analyze inventory issues, product mix opportunities and guide Brand performance with KPIs.
The FP&A Manager will report directly to the Controller Director, and will have the opportunity to be recognized as a strategic partner for value creation within the business.
About You:
You love to understand how a business operates and how that relates to its financial performance.
You are a collaborator and a trusted business partner who can take complex technical Finance situations and present them in a way that is understandable for the business to thrive.
You have a solid attention to detail, sense of urgency and ability to connect the dots.
You have an insatiable curiosity and want to chase down the underlying drivers to larger company trends.
You're a motivated individual who loves to problem solve and challenge the status quo by contributing impactful ideas and solutions to process improvements.
Being organized is in your DNA!
Above all, you're proactive, positive and inspired by Knix and our mission!
The Opportunity:
Perform financial analysis of the business unit (Merchandising and Brand functions).
Serve as a business partner for the functional leaders and put forward suggestions to improve functional area processes.
Participate in the creation of Budgets and Forecasts for the business unit.
Work with the business to identify/validate key business assumptions and incorporate them into the monthly forecasts, annual budget, and outlook.
Contribute to monthly BU consolidation (P&L, balance sheet, cash flow) and consolidation of long-term financial plans.
Monitor and follow up on the performance and deviations of the respective business.
Carry out analysis for the cost centers of the business.
Contribute to defining guidelines, instructions and reporting content in line with Corporate Finance.
Prepare and provide information to the BU leadership team on all operational financial aspects.
Qualifications:
A university degree with a commerce/business administration focus or equivalent in work experience is required.
4 to 6 years of progressive experience in a finance role, with a focus in budgeting and planning.
Prior experience working directly in a Merchandising role or within a Finance team closely supporting a Merchandising function is a requirement.
Strong communication skills and the ability to clearly present complex information to non-technical business partners, including senior management.
Strong knowledge in consolidation and reporting systems General Accounting knowledge (corporate and managerial).
General Financial Working Knowledge (P&L, Cash Flow, Working Capital).
Proficiency in Excel and construction of executive presentations.
How we Hire
Our people are what make Knix, Knix! Our people are passionate and have a strong belief in our mission. Our people are naturally curious and ambitious by nature. Employees feel respected and supported at Knix. We take an inclusive and equitable approach offering the same interview experience to every candidate we meet with. Knix is an equal opportunity employer, we celebrate everyone and their intersecting identities. We know and believe that diverse and inclusive teams empower us to make better decisions and inspire innovation so that we can better serve our customers and community. We are committed to providing reasonable accommodations and will work with you to meet your needs. If you are a person with a disability and require assistance during the application process, please don't hesitate to reach out! We celebrate our inclusive work environment and welcome members of all backgrounds and perspectives to apply.