Application Support Technician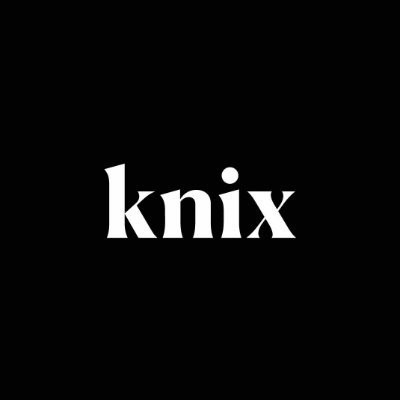 Knix Wear
IT, Customer Service
Toronto, ON, Canada
Posted on Wednesday, November 1, 2023
Knix is a direct to consumer intimate apparel brand that is re-inventing intimates for real life. Through our innovative products and our engaged community, we are empowering people everywhere to be unapologetically free. Launched in 2013, we are one of the fastest growing companies in Canada and globally recognized as an innovator within the apparel space.
The Application Support Technician will be responsible for handling desktop and application support requests from fellow Knix team members, both in the stores and out of head office, investigating application functionality and configurations, and be the "Go-to" person for teams that have questions or require support for all of Knix's third party SaaS applications. Reporting to the IT Manager, this position will become proficient at most or all of the online applications that Knix has onboarded, in order to be able to help employees in other Knix departments in their day-to-day technical activities when necessary. This position, which is customer technology support in nature, will review tickets that are submitted by the business and assigned to the Application Support Tech, clearly understanding and documenting what the business is asking, investigating what will be necessary from one or more of the software assets that Knix is subscribed to, then either guiding the requesting employee, or completing the request themselves, and then letting the requestor know when the setup is complete, and then walking the requestor on how to use the functionality. This position will work closely with all departments, keeping fellow Knix staff informed of how functionality works, guiding the Knix staff on proper use of the third party software assets, and helping Knix maintain a high level of productivity.
About You
You have worked in a technical customer support environment for at least 2 years.
You are well versed in both Windows and Mac operating systems.
You are a motivated self-starter, you are eager and enthusiastic in learning and incorporating best practices as they continue to evolve.
You are technical in nature, able to become proficient in new software quickly and easily.
You are comfortable in gathering requirements or business needs from people, able to simplify complex ideas for end users to understand.
You are methodical and thorough, with a meticulous attention to detail.
You are an effective communicator and have a high level of tact and diplomacy.
You are curious and constantly asking how you can make something better.
The Opportunity
Provide application support for local and remote staff, that consist of both WIndows and Mac OS.
Learn multiple software applications, able to recognize common functionality between systems, such as administration functions and set up.
Research solutions for software applications, either by leveraging the vendor's supplied documentation, or searching third parties, such as StackTrace.
Review support tickets that are assigned to you, breaking down what the request is looking for.
If the request isn't clear, arrange time with the requestor to get more detail on what is being requested, as well as confirming what the end result they would like to see.
Review and research potential solutions to what is being requested or investigated, either by communicating with the application vendor themselves, or figuring out the solution on your own.
Document and review the proposed solution with the requestor, ensuring complete understanding of the problem and ensuring consensus on the solution.
Implementing the solution in the application, and then reviewing the solution with the requestor. Possibly training the requestor and other team members on the functionality.
Identify key areas for improvement and future growth.
Qualifications
2+ years working in a customer technical support position.
Experience working with administrator-level functions within third party applications such as Shopify, NetSuite, GSuite.
1+ year working a customer service role.
Ability to adapt in a high pressure and high production environment while managing competing priorities with minimal supervision.
Excellent written and verbal communication skills.
Strong problem-solving, analytical, technical and troubleshooting skills.
A sense of urgency, good attention to detail, excellent organizational and analytical skills, pragmatic, eager to learn.
Strong preference given to experience within a retail startup.
Bonus points if you're acquainted with AWS and/or RDMS database management.
This role is entirely on-site, therefore you must be able to work from our office 5 days per week as required
How we Hire
Our people are what make Knix, Knix! Our people are passionate and have a strong belief in our mission. Our people are naturally curious and ambitious by nature. Employees feel respected and supported at Knix. We take an inclusive and equitable approach offering the same interview experience to every candidate we meet with. Knix is an equal opportunity employer, we celebrate everyone and their intersecting identities. We know and believe that diverse and inclusive teams empower us to make better decisions and inspire innovation so that we can better serve our customers and community. We are committed to providing reasonable accommodations and will work with you to meet your needs. If you are a person with a disability and require assistance during the application process, please don't hesitate to reach out! We celebrate our inclusive work environment and welcome members of all backgrounds and perspectives to apply.