Technical Designer (Intimates)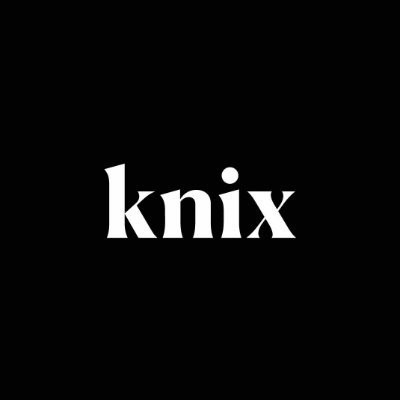 Knix Wear
IT, Design
Toronto, ON, Canada
Posted on Tuesday, October 24, 2023
Knix is a direct to consumer intimate apparel brand that is re-inventing intimates for real life. Through our innovative products and our engaged community, we are empowering people everywhere to be unapologetically free. Launched in 2013, we are one of the fastest growing companies in Canada and globally recognized as an innovator within the apparel space.
The Technical Designer will be working closely with the technical and design teams. They will play a crucial part in bringing products from concept to life by developing and seeing through all technical and construction specifications. They will use their expertise to establish a best in class fitting product for Knix and KT brands adhering to all standards. Additionally, they will be responsible to sign off on pre-production shipment samples meeting calendar milestones.
About You
You take initiative to find solutions & are resourceful.
You are proactive and can identify challenges such as fit issues, while analyzing and proposing effective improvements in building and elevating products.
You can provide technical direction in the development of new products.
You can ensure that products meet the brand's fit & quality standards.
You're collaborative & pursuing product excellence while meeting specification standards.
You've strong time management and can work within timelines and to meet deadlines in accordance with sourcing team
Above all, you're proactive, positive and inspired by Knix and our mission.
The Opportunity
Collaborate with the design team in the creation of detailed technical specification packages for new designs in the assortment.
Partner with the pattern engineer to determine initial fit intent and all subsequent fit reviews across size range in adherence to measurements, blocks and grading standards.
Responsible for the development cycle of owned styles in accordance to fit, grading and quality standard adherence from development to pre-production final sign off.
To ensure tech packs are up to date throughout the development process and styles are tracked based on milestone calendar.
Manage flow of information as it relates to the product development needs.
Communicate with vendors, agents daily to review and follow up the development of sample requests.
Collaborate with various departments to ensure alignment and focus to support the product development needs.
Initiate wear testing surveys and send parcels (as required) to collect data and feedback as it pertains to the new products in development.
Manage the review/approval of pre-production sample sign off to production.
Own and initiate weekly fit schedule for technical team for all knix and KT commodities.
Analyze customer feedback and take appropriate action to update and upgrade products as necessary.
Brand research as required.
Qualifications
Minimum of 5+ years of experience in technical design development in Intimates Category.
Experience with both knit and woven garments is essential.
Strong knowledge of fit, patternmaking and construction.
Ability to problem solve fit issues to improve product.
Demonstrated ability to draft accurate technical sketches.
Knowledge of manufacturing production and industry standards.
Excellent attention to detail.
Experience using Microsoft suite, particularly Excel and Adobe Illustrator.
Ability to manage multiple styles and/or commodities simultaneously.
Flexible and adaptable in a fast-paced, constantly changing environment with multiple priorities.
Strong written, organizational and communication skills.
Strong time management skills
A collective team player that is also results-driven
How we Hire
Our people are what make Knix, Knix! Our people are passionate and have a strong belief in our mission. Our people are naturally curious and ambitious by nature. Employees feel respected and supported at Knix. We take an inclusive and equitable approach offering the same interview experience to every candidate we meet with. Knix is an equal opportunity employer, we celebrate everyone and their intersecting identities. We know and believe that diverse and inclusive teams empower us to make better decisions and inspire innovation so that we can better serve our customers and community. We are committed to providing reasonable accommodations and will work with you to meet your needs. If you are a person with a disability and require assistance during the application process, please don't hesitate to reach out! We celebrate our inclusive work environment and welcome members of all backgrounds and perspectives to apply.