Senior Digital Product Designer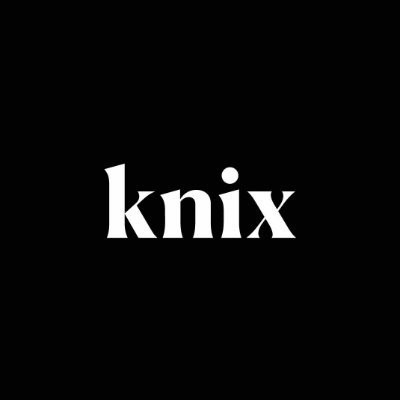 Knix Wear
Product, Design
Toronto, ON, Canada
Posted on Tuesday, October 24, 2023
Knix is a direct to consumer intimate apparel brand that is re-inventing intimates for real life. Through our innovative products and our engaged community, we are empowering people everywhere to be unapologetically free. Launched in 2013, we are one of the fastest growing companies in Canada and globally recognized as an innovator within the apparel space.
We are seeking a creative and talented Digital Product Designer to collaborate closely to create novel user experiences and user interfaces tailored to meet. Working in close partnership with the Product Management team, they would play a key role in conducting user research, interviews and surveys, and subsequently translating them into user flows, customer journey maps, wireframes, mockups and prototypes. They will be responsible to design user-centric solutions that drive conversion rates, enhance customer satisfaction, and ultimately, contribute to the company's growth.
About You
You're a natural collaborator. You foster great relationships with stakeholders inside and outside of the business.
You're curious and open to perspectives. You seek feedback and always look for ways that you can make something better.
You're passionate about improving websites through good design.
You are a motivated self-starter. You see opportunities for improvement and take initiative to get started.
Above all, you're proactive, positive and inspired by Knix and our mission.
The Opportunity
Translate UX wireframes, mockups, and prototypes into refined visual/UI designs.
Deliver UI designs that are responsive and optimized for a wide range of screen sizes, as well as designs that function as reusable components.
Deliver finalized and annotated UI designs that are properly prepared for development handoff.
Develop, grow and maintain a library of design elements and components that can be used across different projects and sites.
Follow brand styling to ensure a consistently branded experience.
Ensure accessibility is considered in all design decisions.
Collaborating with Creative, Brand and with other team members and stakeholders.
Present designs to various teams and integrate feedback from stakeholders into finalized designs.
Balance ongoing long-term projects with quick turnaround tasks, in a fast paced environment.
Conduct market and competitive research to inform designs.
Assist in conducting, observing and analyzing usability testing sessions
Support the Development and QA team to make sure features are implemented as intended.
Ask questions, take risks and champion new ideas
Qualifications
3+ years' UI design experience. Preference will be given to candidates who have experience designing web solutions for B2C eCommerce retail environments
Expertise in standard UX/UI software such as Sketch, InVision, Figma and the like is a must. Basic HTML5, CSS3, and JavaScript skills are a plus.
Experience designing responsive, mobile-first, and for componentized systems is preferred.
Ability to work with stakeholders across teams to produce designs that meet customers' needs and our brand vision.
Experience handing off finalized and annotated designs to a development team.
Understanding of UX Design principles and UX research
Familiarity with designing for accessibility is a plus.
Ability to iterate and improve upon designs rapidly and efficiently.
Ability to clearly and effectively communicate design ideas and solutions to stakeholders.
Detail-oriented with a commitment to delivering high-quality design work.
How we Hire
Our people are what make Knix, Knix! Our people are passionate and have a strong belief in our mission. Our people are naturally curious and ambitious by nature. Employees feel respected and supported at Knix. We take an inclusive and equitable approach offering the same interview experience to every candidate we meet with. Knix is an equal opportunity employer, we celebrate everyone and their intersecting identities. We know and believe that diverse and inclusive teams empower us to make better decisions and inspire innovation so that we can better serve our customers and community. We are committed to providing reasonable accommodations and will work with you to meet your needs. If you are a person with a disability and require assistance during the application process, please don't hesitate to reach out! We celebrate our inclusive work environment and welcome members of all backgrounds and perspectives to apply.