Wholesale Operations Manager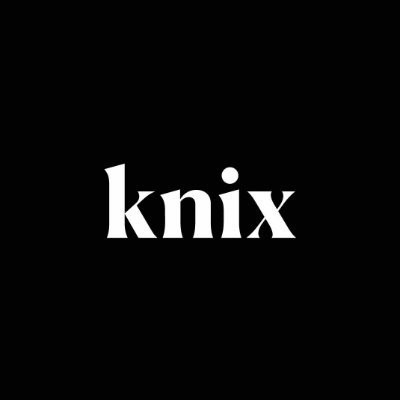 Knix Wear
Operations
Toronto, ON, Canada
Posted on Friday, October 6, 2023
Knix is a direct to consumer intimate apparel brand that is re-inventing intimates for real life. Through our innovative products and our engaged community, we are empowering people everywhere to be unapologetically free. Launched in 2013, we are one of the fastest growing companies in Canada and globally recognized as an innovator within the apparel space.
In an exciting new role for Knix, the Wholesale Partner Operations Manager will help the business set-up and serve wholesale partners. This role will ensure a smooth and streamlined experience for all wholesale partners and the broader Knix supply chain. This role will focus on a few key areas: (a) cross-functional set-up, (b) servicing vendor partners, and (c) go-to-market calendar management & readiness.
As a cross-functional partner working this role will work with other internal teams on various customer requirements while bringing a service-mindset when partnering externally before, during, and post-sale. This role will also receive and process customer orders, inquiries, and ensure timely PO submission through EDI or other B2B order management tools as well as track orders from the warehouse, identify delays or challenges, and support marketing needs. Lastly this role will assist with the go-to-market calendar ensuring all internal key dates for forecasting and order submission are met based on the needs of cross-functional teams.
This position will be based in Toronto (Hybrid) and will report to the Director, Wholesale Partners.
About You
You are an analytical thinker who can collect and present data in a skillful and digestible manner.
You are a problem solver who can identify and resolve problems in a timely approach.
You have impeccable customer service and the ability to manage difficult customer situations.
You have great oral and written communication through listening and gaining clarification on business needs. You can respond well to questions, and you actively participate and facilitate meetings.
You are a team player who contributes to building a positive team spirit. You are able to build morale and group commitments to goals and objectives while supporting everyone's efforts to succeed.
You are organized with the ability to identify, improve, and streamline complex work processes.
Flexible team player who thrives in environments requiring ability to effectively prioritize and juggle multiple concurrent projects.
You are a motivated self-starter who takes initiative with minimal supervision.
The Opportunity
1) Cross Functional Set up:
Review Vendor Manuals and share information with cross functional teams to ensure compliance. Develop and manage cross functional work back schedules for instances where additional steps are needed
Be a key contributor to the wholesale cross functional working group, developing relationships and working cross functionally
Act as the point of contact for the business to troubleshoot system/process issues and between technology and business stakeholders.
Ensure a working knowledge of the entire order cycle and can identify any gaps or process improvements.
2) Servicing Vendor Partners:
Maintain account(s) profile, ensuring adherence to vendor compliance. This could include special packaging, SMU's, ticketing, shortages, lateness, etc.
Respond to internal and external Customer inquiries regarding orders, shipments, products, compliance requirements and pricing.
Ensure and process sales orders via email or electronically (EDI) and confirm all orders received and troubleshoot any issues.
Daily customer order bank management by managing and analyzing account fill rates, start ship, cancel dates, product ETAs.
Work cross functionally with the Operations, Warehouse, IT, Accounting and Production Teams to coordinate and ensure delivery by specified dates.
Actively solve for delayed products or non-shippable orders.
Partner with Sales to determine the action plans for Knix and the customer regarding their orders and shipments.
Own the timely reporting of critical KPIs (e.g. pre-books orders, net shipments, customer cancellations, order book consumption, retail sales and on-hand inventory) to internal and external stakeholders to inform key decisions
Strong financial acumen to regularly communicate Order Bank revenue reporting and provide high level analysis on changes in revenue.
3) Go-to-Market Calendar Management and Readiness:
Assist with the creation of sales and marketing tools as needed (Line sheets, account assortment plans, retailer ECOM asset requirements (imagery and copy), etc…)
Assist with GTM dates/gates to ensure cross functional collaboration; Aid in the development/improvements of procedures, reports & processes.
Manage booking deadlines with order entry and confirmation process; including validation that all expected demand has been entered, partnering with Sales/Merchandising/Planning to ensure accurate sell-in plans vs. orders, resolve product availability dates and requested ship dates are aligned.
Manage account sample requests
Management of special projects as assigned.
Qualifications
Bachelor's degree, or an additional 3 years of experience in lieu of a degree
At least 5 years of experience working with wholesale accounts & servicing partners
Strong ability to build relationships internally and externally including ways of working, processes, and documentation as required
An understanding of best practices and a desire to be hands-on & build where required based on foundational knowledge of wholesale operations
Professional written and oral communication demonstrating a courteous demeanor and desire to assist the customer and internal departments.
You are proficient with systems tools including NetSuite and MS Suite (Excel, Word, PowerPoint). You have a track record of effectively learning new systems and tools.
The ability to work with moving targets, managing complexity, and problem-solving through ambiguity
How we Hire
Our people are what make Knix, Knix! Our people are passionate and have a strong belief in our mission. Our people are naturally curious and ambitious by nature. Employees feel respected and supported at Knix. We take an inclusive and equitable approach offering the same interview experience to every candidate we meet with. Knix is an equal opportunity employer, we celebrate everyone and their intersecting identities. We know and believe that diverse and inclusive teams empower us to make better decisions and inspire innovation so that we can better serve our customers and community. We are committed to providing reasonable accommodations and will work with you to meet your needs. If you are a person with a disability and require assistance during the application process, please don't hesitate to reach out! We celebrate our inclusive work environment and welcome members of all backgrounds and perspectives to apply.