Senior Product Designer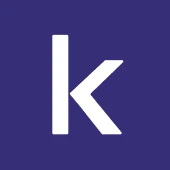 Klue
Product, Design
Vancouver, BC, Canada
Posted on Thursday, November 2, 2023
👋 Klue Design is hiring!
TRUE: Klue is a well-funded startup with fantastic industry-leading customers.
TRUER: Klue needs a rock solid, world-class designer for the product team.
PROBABLY TRUE: You've got good UX chops.
DEFINITELY TRUE: You love solving customer problems all day long.
WAY (WAY) TRUE: You believe software is (way) more fun as a team sport.
NOT TRUE: You only like to solve easy, simple problems.
Klue is defining the category of Competitive Enablement. A new, smarter way for B2B companies to beat the competition. But we can't do it alone. And we definitely can't do it without Product Designers.
Kue Designers spark the right conversations, with the right people, at the right time. They are constantly striving for the highest impact, lowest friction, solution to any design challenge. They seek to thrive within the constraints and yet come alive when envisioning the future.
And… Klue Designers love to share with others (hint hint).
About The Role
Product Designers are vital to Klue's mission, responsible for designing and enhancing our products to meet the needs of our users. Working alongside developers, engineers, and product managers, they play a key role in delivering valuable solutions for our customers.
Klue Design — from ideation to validation to implementation:
Be the voice of our customers, within your delivery team, through your deep understanding of their needs, wants, and challenges.
Design product concepts that balance vision, craft, speed, and user impact.
Craft every detail of new product features, from idea through UX.
Partner closely with Product Managers and Engineers to deliver continual value to customers.
Validate and iterate your design ideas with stakeholders and users through qualitative and quantitative research.
Use data to help identify design opportunities, inform roadmap priorities, and guide potential solutions.
Contribute to the evolution of our design system intentionally as we scale.
Hallmarks of great Klue Designers:
You have well-rounded skills and experience and can run projects independently end to end.
You seek to understand the needs of customers then explore and advocate for the strongest user experiences to solve their problems
You enjoy untangling vague conceptual problems and have a sharp intuition for the most accessible mental models and flows, so users can immediately start gaining value out of the product.
You create clear, intuitive, and visually appealing human interfaces.
You care about business needs, implications, and practicality of your designs. You don't get stuck on pretty UI or deep abstractions and can balance between craft, speed, and the bottom line.
You have strong beliefs, loosely held. You're a good listener who collaborates well with different stakeholders. You observe and internalize all inputs and feedback to help you reach an optimal decision.
You understand how to tell stories using both words and visuals, and strategize the best ways to drive alignment.
You value working cross-functionally with project management, engineering, research and data — as well as design peers.
Signs of successful candidates:
portfolio or other showcase of recent deliverables, including user-facing interfaces
familiarity with iterative UX Design processes, including ideation, validation and usability
deep customer empathy and orientation around customer value
prototypes are a primary canvas for communicating ideas
experience designing for established SaaS (or web-based software) products
working knowledge of modern software development workflows and methodologies
Design @ Klue | Come for the mission, stay for the vibe:
safe, supportive design culture
curious, empathetic approach
healthy balance of data and intuition
passion for the details
... fun, smart peeps to do good work with :)
How We Work at Klue:
Hybrid Work. Our main Canadian hubs are in Vancouver and Toronto, and most of our Product, Design, and Engineering Teams are located in EST and PST. Ideally, this role would be located in Toronto or Vancouver. Your team will be in office at least 2 days per week, if you are within a reasonable commuting distance of the office, we'll see you there!
Total compensation & benefits:
Time off. Take what you need. We want the team to prioritize wellness and avoid burnout. Vacation usually falls into 3 categories: recharging, life-event, & keeping a work-life balance. Just ensure the required work gets done and clear it with your team in advance. You need to take at least two weeks off every year. The average Klue team member takes 2-4 weeks of PTO per year.
Benefits start on day one!
⬇️ ⬇️ ⬇️ ⬇️ ⬇️ ⬇️ ⬇️ ⬇️ ⬇️ ⬇️ ⬇️ ⬇️
Lastly, we take potential into consideration. An equivalent combination of education and experience may be accepted in lieu of the specifics listed above. If you know you have what it takes, even if that's different from what we've described, be sure to explain why in your application. Reach out and let's see if there is a home here for you now or in the future.
We've made a commitment to support and contribute to a diverse environment; on our teams and in our community. We're early in our journey; we've started employee led resource groups, committed to Pay Up For Progress, and use success profiles for roles instead of 'years of experience'. We continue to scale our efforts as Klue grows. We're proud to be an equal opportunity employer and have dedicated that commitment to our current and future #kluecrew. During the interview process, please let us know if there is anything we need to make more accessible or accommodate to support you to be successful.
All interviews will be conducted via video calls. We work in a hybrid model of WFH (remote) and in-office. We're excited to meet you and in the meantime, get to know us: