Director, Product Marketing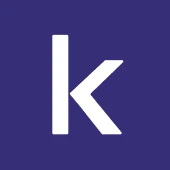 Klue
Marketing & Communications, Product, Sales & Business Development
Vancouver, BC, Canada
Posted on Wednesday, September 20, 2023
👋 You found us. Awesome. Something led you here, maybe a glimpse of potential and something amazing? Well that's how we feel about Klue.
Who are we?
Klue is a VC backed, capital-efficient high growth SaaS. Tiger Global and Salesforce Ventures led our US$62m Series B in the fall of 2021. We're creating the category of competitive enablement: helping companies understand their market and outmaneuver their competition. We benefit from having an experienced leadership team working alongside several hundred risk-taking builders who elevate every day.
As
Director, Product Marketing,
you are responsible for creating and executing Klue's overall go-to-market strategy to exponentially increase market share, extend market differentiation, and establish industry leadership recognition. You are accountable for initiatives that effectively enable sales, equip demand generation teams, and shape prospect and customer-facing programs.
Reporting to the VP of Marketing, this role is crucial to scale the customer value and overall growth of the Klue business.
Given the nature of this role, we are open to a fully remote employee based in Canada or the US.
What you will do:
Go-To-Market: Establish, execute, and optimize the go-to-market strategy to drive value acceleration, retention, upsell, lead generation, and sales conversion objectives.
Messaging and Positioning: Lead positioning and messaging efforts to define our category and expand Klue into adjacent categories.
Product: Work with Product team to lead GTM activities for new product launches, and new feature releases - owning positioning, messaging and branding. Experience leading product marketing for a multi-product company is a plus.
Analyst Relations: Establish Klue in the upper right quadrant in major market evaluations, building relationships with industry research firms. Influence analyst perspective on the broader landscape.
Expert Evangelism and Content Marketing: Evangelize Competitive Enablement - Produce and execute customer stories, thought leadership, expert engagement and content pieces; targeted at product marketers, CI leaders and executive leaders.
Competitive Enablement: Oversee our Competitive Enablement Manager to lead competitive enablement efforts, our win/loss and churn analysis programs, and maximize win rates vs key competitors.
Customer Marketing: Establish and coordinate strategies to drive customer adoption, engagement, and retention - and generate insights from our customer base. Own Customer advisory programs and oversee our Customer Marketing Manager to develop customer marketing programs, references, testimonials, case studies for external and internal use.
Partnership Marketing: Support partnership efforts with product marketing support as needed.
Required Qualities
Growth Mindset: you're authentic and self-aware. Humble and coachable. Take risks and learn from mistakes. You hold yourself and others accountable to meeting commitments. You're a "self-starter" who likes to take initiative and run with complex projects.
Trustworthy and Open: work with others in a transparent, candid, and direct way - always keeping curiosity and care top of mind. As a teammate, you're willing to share, even the hard stuff knowing we're all working towards the same goal
Critical Thinker: critically dissecting and distilling complex issues to formulate actionable strategic decisions and action plans with a data-driven approach
Decision Maker: consistently chooses the best course of action (from a number of alternatives) to address business problems and/or opportunities
Commitment to Elevating: a self-starter that's on the hunt for excellence. You frequently identify opportunities to raise the bar for yourself and others. Consistently achieves results, demonstrating high performance and challenging yourself and others to deliver results.
Collaboration and Teamwork: works with others to deliver results, contributing to the team in a meaningful way and prioritizing group needs over individual needs. You're able to influence others - asserting your own ideas and persuading others, gaining support and commitment and mobilizing people to take action.
Distillation: able to disambiguate, structure, and simplify complex concepts and scenarios into "So What?" and "Now What?" insights to inform stakeholders
Concise Communication: clearly conveys thoughts, both written and verbally, listening attentively and asking questions for clarification and understanding
Subject Matter Expert: Ideally, proficient in the domain of competitive intelligence (CI) and competitive enablement (CE), and able to speak to the importance of CE for B2B organizations
How We Work at Klue
Our main Canadian hubs are in Vancouver and Toronto, and most of our teams are located in EST and PST. Ideally, this role would be located in Toronto or Vancouver. Your team will be in office at least 2 days per week, and if you are within a reasonable commuting distance of the office, we'll see you there!
Total Compensation & Benefits
Time off. Take what you need. We want the team to prioritize wellness and avoid burnout. Vacation usually falls into 3 categories: recharging, life-event, & keeping a work-life balance. Just ensure the required work gets done and clear it with your team in advance. You need to take at least two weeks off every year. The average Klue team member takes 2-4 weeks of PTO per year.
Benefits. We currently have extended health benefits starting on your 1st day.
⬇️ ⬇️ ⬇️ ⬇️ ⬇️ ⬇️ ⬇️ ⬇️ ⬇️ ⬇️ ⬇️ ⬇️
Lastly, we take potential into consideration. An equivalent combination of education and experience may be accepted in lieu of the specifics listed above. If you know you have what it takes, even if that's different from what we've described, be sure to explain why in your application. Reach out and let's see if there is a home here for you now or in the future.
We've made a commitment to support and contribute to a diverse environment; on our teams and in our community. We're early in our journey; we've started employee led resource groups, committed to Pay Up For Progress, and use success profiles for roles instead of 'years of experience'. We continue to scale our efforts as Klue grows. We're proud to be an equal opportunity employer and have dedicated that commitment to our current and future #kluecrew. During the interview process, please let us know if there is anything we need to make more accessible or accommodate to support you to be successful.
All interviews will be conducted via video calls. We work in a hybrid model of WFH (remote) and in-office. We're excited to meet you and in the meantime, get to know us: