Klue Product Team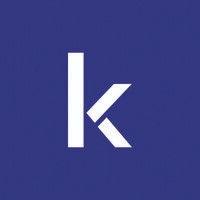 Klue
Product
Vancouver, BC, Canada
Posted on Friday, May 26, 2023
👋 You found us. Awesome. Something led you here, maybe a glimpse of potential and something amazing? Well that's how we feel about Klue.
Who are we?
Klue is a VC backed, capital-efficient high growth SaaS. Tiger Global and Salesforce Ventures led our US$62m Series B in the fall of 2021. We're creating the category of competitive enablement: helping companies understand their market and outmaneuver their competition. We benefit from having an experienced leadership team working alongside several hundred risk-taking builders who elevate every day.
⏳Our estimated timeline for growth on our product team is later in 2023.
We're always looking to connect with great Product Managers. We currently do not have any active openings on our team but if you want to be a part of the community, keep up with Klue, and be considered for future roles, please apply.
------
Q: What level of experience are we looking for?
A: We're aiming for more senior levels of experience for our team in future roles. We're looking for people with depth of experience in product management, with proven experience driving high-value outcomes and strategy through solid product management.
Some of the aspects we'd look at when evaluating level are:
- Scope: feature, problem, product area, whole product, new strategic direction, etc.
- Complexity: examples could include - what is the scope of the engineering org you worked with? ie: 2 engineers or 40.
- Communication: at what level are you able to communicate effectively? dev team, division, leadership, board.
- Decision Making: Quality of decision making, strategic thinking, ability to break down complex problems into simple solutions.
Q: What does Product Management look like at Klue?
You own your area of responsibility. Your destiny is in your own hands, within the context of our vision and corporate goals, of course. PMs are responsible for identifying and prioritizing outcomes for the engineering team to tackle, as well as ensuring they are successfully met. You'll have access to customers, prospects, and random people on the street... and will be expected to deeply understand them.
Translating our company vision and strategy into a compelling vision and roadmap for your product
Conducting both quantitative and qualitative research to inform product decisions and prioritization
Prioritizing product scope that balances building strong foundations for future development, solving the most meaningful customer use cases, and getting these solutions into users' hands as quickly as possible
Defining what success looks like for your area, how it will be measured, and how it will impact company-wide goals
Working closely with the Design and Engineering teams to ship high-quality solutions that drive business outcomes and customer value
Collaborating with other product managers, engineers, and designers to imagine the future and create innovative solutions
Setting and maintaining a high bar of quality for your team's deliverables
Q: What are the skills I would ideally bring?
Demonstrated experience driving business outcomes
A love of complex customer problems, deep empathy, and discovery skills for days
High EQ. You're a connector, able to motivate people around a common goal, and facilitate thoughtful and constructive conversations between disparate groups
Strong critical thinking skills and a strategic mindset
A background in finance, machine learning, or reporting is a bonus
Curiosity around the problem, you like the newer wave of product thinking (Melissa Perri, Teresa Torres, Marty Cagan, etc.)
⬇️ ⬇️ ⬇️ ⬇️ ⬇️
Lastly, we take potential into consideration. An equivalent combination of education and experience may be accepted in lieu of the specifics listed above. If you know you have what it takes, even if that's different from what we've described, be sure to explain why in your application. Reach out and let's see if there is a home here for you now or in the future.
We've made a commitment to support and contribute to a diverse environment; on our teams and in our community. We're early in our journey; we've started employee led resource groups, committed to Pay Up For Progress, and use success profiles for roles instead of 'years of experience'. We continue to scale our efforts as Klue grows. We're proud to be an equal opportunity employer and have dedicated that commitment to our current and future #kluecrew. During the interview process, please let us know if there is anything we need to make more accessible or accommodate to support you to be successful.
All interviews will be conducted via video calls. We work in a hybrid model of WFH (remote) and in-office. We're excited to meet you and in the meantime, get to know us: