Implementation Specialist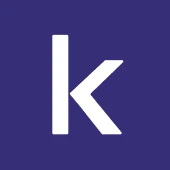 Klue
Toronto, ON, Canada
Posted on Friday, January 6, 2023
👋 You found us. Awesome. Something led you here, maybe a glimpse of potential and something amazing? Well that's how we feel about Klue.
Who are we?
Klue is a VC backed, capital-efficient high growth SaaS. Tiger Global and Salesforce Ventures led our US$62m Series B in the fall of 2021. We're creating the category of competitive enablement: helping companies understand their market and outmaneuver their competition. We benefit from having an experienced leadership team working alongside several hundred risk-taking builders who elevate every day.
Internally, our Implementation Specialists are called Onboarding Specialists if you'd like to find them on LinkedIn.
What you'll be doing:
As an Implementation Specialist, you will be focused on helping customers realize fast time to value from Klue by ensuring the platform is configured and optimized for the Collect, Curate and Consume workflows that our customers rely on to win their market. The role will include competitive news alerts configuration and algorithm optimization, battlecard content templating and migration of existing customer assets into the Klue best practices tools to prepare the customer for initial rollout.
Tools we use: G-suite, Slack, Data Studio, Google Analytics, ClickUp, HelpDocs, Hubspot, Zapier, Zoom, Pendo, BigQuery
What you'll be measured on:
Customer time to value improvements over time
Customer satisfaction and project SLAs
What we're looking for:
Strong and confident communicator who leads with empathy and urgency
Passionate belief that customer onboarding and customer success are key drivers of revenue retention and growth
Experience managing customer onboarding project plans and performing associated tasks with key stakeholders by chat, email, phone and/or video in a B2B or B2C SaaS environment
Ability to stay calm and composed in stressful situations with both colleagues and customers
Desire and capability to solve complex challenges and issues including SSO, product integrations and complex configurations
Excellent independent work and problem solving mindset in a fast-paced and frequently ambiguous environment
Bonus points:
Experience in a product onboarding role in a B2B SaaS environment
Experience with boolean logic and other query languages
Experience configuring SSO and integrations with CRMs like Salesforce and collaboration tools like Slack
Experience working with 3rd party data providers
Experience working in the competitive intelligence or market intelligence space and tools
Experience with win/loss analysis, market research and related process and tools
Experience working with learning and development or sales enablement teams in B2B to implement and rollout tools to sales and customer success teams
Direct revenue ownership across a portfolio of accounts managing multiple stakeholders
How We Work:
Hybrid Work. Our main Canadian hubs are in Vancouver and Toronto, and most of our team is located in EST and PST. Ideally, this role would be located in Toronto or Vancouver. Your team will be in office at least 2 days per week, if you are within a reasonable commuting distance of the office, we'll see you there!
Compensation and Benefits:
Competitive base compensation
Extended health & dental benefits that kick in day 1
Opportunity to participate in our Employee Stock Option Plan
Time off. Take what you need. We want the team to prioritize wellness and avoid burnout. Vacation usually falls into 3 categories: recharging, life-event, & keeping a work-life balance. Just ensure the required work gets done and clear it with your team in advance. You need to take at least two weeks off every year. The average Klue team member takes 2-4 weeks of PTO per year.
Direct access to our leadership team, including our CEO
Be part of a high performing CS team who know how to celebrate their success!
Lastly, we take potential into consideration. An equivalent combination of education and experience may be accepted in lieu of the specifics listed above. If you know you have what it takes, even if that's different from what we've described, be sure to explain why in your application. Reach out and let's see if there is a home here for you now or in the future.
We've made a commitment to support and contribute to a diverse environment; on our teams and in our community. We're early in our journey; we've started employee led resource groups, committed to Pay Up For Progress, and use success profiles for roles instead of 'years of experience'. We continue to scale our efforts as Klue grows. We're proud to be an equal opportunity employer and have dedicated that commitment to our current and future #kluecrew. During the interview process, please let us know if there is anything we need to make more accessible or accommodate to support you to be successful.
All interviews will be conducted via video calls. We work in a hybrid model of WFH (remote) and in-office. We're excited to meet you and in the meantime, get to know us: