Professional Services Specialist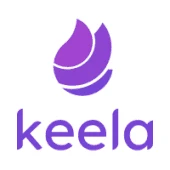 Keela
Sales & Business Development
British Columbia, Canada · Remote
Posted on Friday, July 28, 2023
About the Role
In this role, you will be responsible for the Professional Services of our stellar Customer Care team. As an integral member of our Customer Care Team, you'll support our customers by completing professional services through all stages of their journey — whether you're working with them to clean up and import their data as part of their onboarding, or creating a donation form for a long term customer's next campaign.
This role is an excellent opportunity to launch yourself into the Customer Success and/or Technology industry! Not only will you help our customers succeed by completing their professional services, but you'll also build relationships with customers and ensure they are set up for success in Keela by providing best practice advice, guidance, and support throughout the professional services process.
*About Keela *
Keela is on a mission to empower every social impact organization around the world with technology. We believe that access to powerful tools will change how nonprofits fundamentally work. We build and support software that we designed specifically for the needs of nonprofit organizations. Our team is passionate about excellence, and proud of our diversity and inclusion — something that we believe is a source of deep strength in our growing company. We are a team of builders and leaders truly dedicated to building a profitable, globally impactful, sustainable and ethical business. We are a close knit team of around 70 in Canada, the US, and Nepal. Our company is based in Vancouver, but operates almost entirely remotely. We are passionately driven to hit targets, help customers, and reach our next milestone. We love to win and we are driven by the understanding that every nonprofit that adopts Keela can do more good in this world, help more people and drive more positive impact, that is what motivates us every day.
Responsibilities
Leverage fundraising experience to contribute valuable insights and expertise in developing best practices for the professional services team and customer care team, resulting in optimized strategies for addressing customer needs and challenges effectively.
Manipulate and transform data sets according to Keela's established best practices to improve customer quality of data and data organization.
Understand the company's software and ensure that customer data is compatible and functions seamlessly with Keela's. capabilities.
Assist customers in getting up and running on the Keela platform, ensuring they can fully utilize all the software's features and functionality as it relates to the implementation of professional services.
Provide responsive and effective support to customers during professional services implementation mainly via email, but also through video calls as required.
Maintain detailed records of customer interactions, implementations, and resolutions to facilitate continuous improvement and knowledge sharing.
Act as a liaison between customers and the product development team, conveying customer feedback and pain points to improve the software's functionality and user experience.
Stay updated on Keela's product updates, industry trends, and best practices, continuously improving expertise to deliver top-notch services.
Conduct customer calls to gather information, insights, preferences, and feedback, ensuring that professional services are tailored to meet their specific needs and to enhance overall customer satisfaction.
Perform the following services:

Export data from external software sources and import it into Keela, scrubbing and refining spreadsheets to ensure long-term success and ease of use for the customers.
Customization: Create online forms tailored to match customer branding and preferences, providing a seamless and branded experience for end-users.
Payment Processor Integration: Facilitate the integration of payment processors, enabling smooth and secure transactions for customers.
Qualifications
A minimum of 3-5 years of fundraising experience at a non-profit organization is preferred, providing a deep understanding of the unique challenges and requirements of the non-profit sector
Proficient in Excel, with a mastery of data manipulation and analysis, ensuring accurate and insightful reporting.
Highly organized and self-motivated, capable of working independently to meet project deadlines and deliver exceptional results.
Demonstrated experience in providing technical and customer support through email and calls, with a strong ability to troubleshoot and resolve issues effectively.
Familiarity with software as a service (SAAS) platforms is a bonus, showcasing an aptitude for quickly grasping new systems and workflows.
Comfortable and proficient in using Google Suite, Slack, and ChurnZero, with additional experience in these tools considered a significant advantage.
Possesses a friendly, approachable demeanor and maintains a strong enthusiasm for learning and staying updated on industry trends and best practices.
Compensation
Remote work. Must be based in British Columbia, Canada as majority of our team works in PST timezone.
Base salary of $60,000 to $70,000 per year, with an OTE commission structure that can potentially reach up to $85,000, in addition to comprehensive benefits.
How to Apply
Please send your resume and a cover letter detailing why you'd be a great fit for the role, to [email hidden].
Only applications emailed as above will be considered.
Please note, to apply for this role you must be based in Canada and be legally eligible to work in Canada.